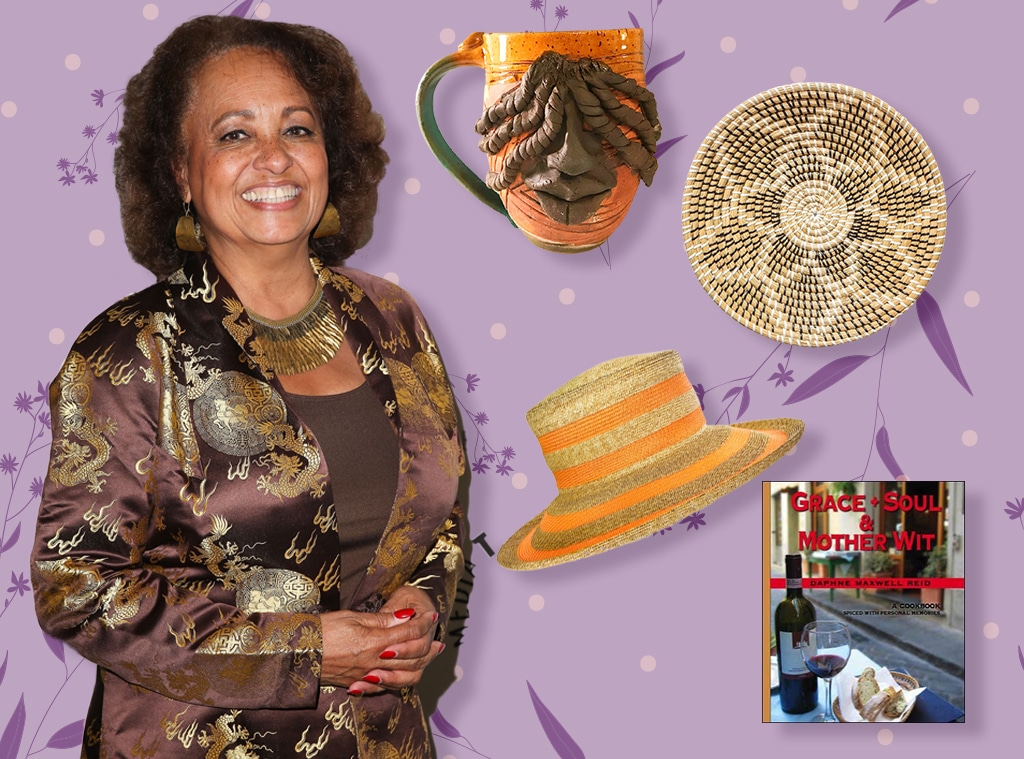 Getty Images, E! Illustration
We interviewed this celebrity because we think you'll like their picks. E! has affiliate relationships, so we may get a commission if you purchase something through our links. Items are sold by the retailer, not E!.
Mother's Day is coming up, which means the countdown is on to find the perfect gift! So, we called on a few of our favorite TV moms to help us choose the perfect gift since mothers always know best. And who better to tell us what to get than Daphne Maxwell Reid aka Aunt Viv from The Fresh Prince of Bel-Air! 
"Mother's Day is the one day of the year I can gloat over the marvelous job I have done raising the children who called me 'Mom', or 'Step-Mom', or 'GrandMa', or 'Friend,'" Daphne shared with E!. "I had the best Mom in the world for an example. We were like sisters, and she was my best friend, confidant, informer, and teacher of so many of the 'hand arts' with which I was blessed including sewing, knitting, crocheting, embroidery, macrame, cooking, and decorating. She taught me by example, how to live a 'non-judgement-al' life, and how to love with all my heart."
From gorgeous hats to handcrafted jewelry and tea gift sets, Aunt Viv's gift ideas will make your mom smile from ear to ear on Mother's Day!
"I love to receive gifts that are created by the giver, starting with pictures and cards that are hand drawn or painted from my little ones, and progressing to the poem written by my teenager who is expressing a feeling they wish to share. Other cherished gifts are the gifts of grandchildren of which I have three, each totally unique!"
For all of Daphne Maxwell Reid's thoughtful and fresh gifts, scroll below!
Grace, Soul & Mother Wit Cookbook by Daphne Maxwell Reid
Through photographs, letters and recipes, Daphne's shares 40 years worth of memories with her readers, in addition to pantry lists, fridge lists, tips on how to set a table and understanding cooking terms.
Flower Tea Ritual Gift Set
HNCmua Woven Basket Wall Decor
"A beautiful hand woven basket is both decorative and useful. I collect baskets and would welcome one of these Vietnamese made baskets to my collection."
Woodland Heights Studio Face Mug
"The kind of gifts I love to give and receive, are gifts from 'Makers', artists who are able to express their talents in various mediums like painting, photography, printing, hand crafted jewelry, pottery and self-made books," Daphne shared with us. For a meaningful handmade gift, Daphne recommends picking up something from one of her go-to shops Woodland Heights Studio!
Solrayz Jewelry Carved Buffalo Bone Horse Pendant
Treat mom to something extra special with something from Solrayz Jewelry! Horses represent power in Native tribes which makes this beautiful necklace a fitting gift for the powerful mother figures in your life.
Natural and Orange Striped Wide Brim Sun Hat
For the fashion-forward mothers, treat them to a hat from Ignatius Hats! This one has summer written all over it.