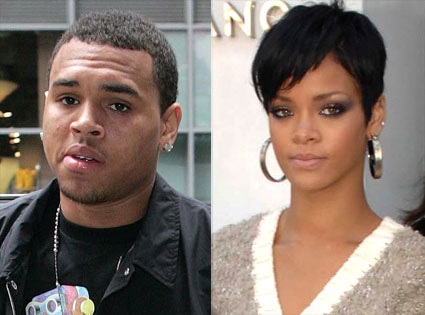 INFphoto.com
Rihanna is ready, willing and—as it happens—required to take the stand against ex-beau Chris Brown at a hearing next month.
The singer's attorney, Donald Etra, told E! News that Rihanna will be called to testify at the June 22 preliminary hearing in Brown's felony assault case.
"The judge advised me that there will be a subpoena for Rihanna as a witness at the preliminary hearing," Etra said following a morning hearing. "She will definitely comply."
And she will be doing so while facing her alleged attacker.
"He has to be here anytime a witness is called," Brown's attorney Mark Geragos said, confirming that the "monster"-denying R&B star will indeed be present to hear the testimony.
According to Geragos, the prosecution will outline their case against the embattled R&B star. Aside from Rihanna, the D.A. is expected to call the officers who were first to respond to the scene and find the bloodied and abandoned Rihanna.
At the end of the proceeding, the judge will determine whether there is enough evidence for the case to go to trial.
Meanwhile, while neither Brown nor Rihanna was present for this morning's session, their attorneys got more than a little bookkeeping taken care of.
Geragos suffered a setback after Judge Patricia Schnegg denied his motions to have the Los Angeles Police Department turn over the evidence from its internal investigation of the illegally leaked postattack photo of Rihanna before the next hearing.
The attorney revealed last month that his defense would hinge on the impropriety of the LAPD, which he says purposely disseminated the image of bruised Rihanna to TMZ.
Geragos says such alleged police misconduct tainted any would-be jury pool. The judge, meanwhile, rejected the notion that the photo's surfacing, illegal as it was, affected the way officers handled the case.
"The allegation is that some civilian or officer got the photo to TMZ," Schnegg said in court. "Did it impact the arrest of your client on that date? I think not."
And while Schnegg did strike the entire police report from the record, she opted not to give any special protective treatment to Brown's case.
"I don't care if your client is a high-profile client or not," she said. "It's the same standard for everyone."
Geragos said he still plans on filing a motion to dismiss the case, but said he will do so only after the forthcoming preliminary hearing.
As for the "Umbrella" singer's current state of mind, Etra said, "She's doing fine."
"She's monitoring closely the proceedings of this case."
(Originally published May 28, 2009, at 10:34 a.m. PT)
______
Follow us on Twitter @eonline and get our free iPhone app