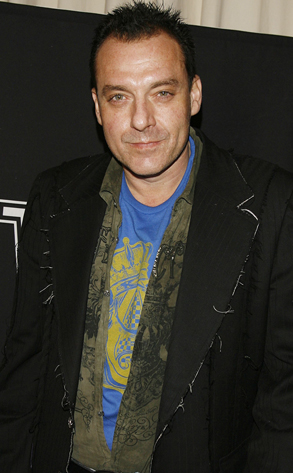 Kevin Winter/Getty Images
Stop us if you've heard this one before: Tom Sizemore's in the slammer.
The actor known for his star turns in Saving Private Ryan, Black Hawk Down and police blotters across California was collared early this morning in Hollywood on a outstanding drug warrant, E! News has confirmed.
The 47-year-old Sizemore was detained after officers responded to a call of shots being fired and discovered him and another man milling about.
"They saw two males, detained them, then questioned them. One was arrested for narcotics and the other [Sizemore] for an outstanding warrant in Bakersfield [Calif.]," says Norma Eisenman, a spokeswoman for the Los Angeles Police Department.