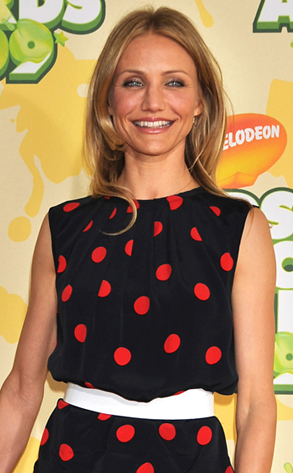 AP Photo/Tammie Arroyo
Whether or not Cameron Diaz will ever be showing those Shrek movies to her own kids someday remains to be seen.
"I'm not somebody who is going to declare either way if I'm absolutely going to or I'm absolutely not going to have children," the 36-year-old actress tells Parade.
"I have no idea. I'm still young," she adds. Not to mention busy flaunting her flat abs in that teeny green bikini. "I have an unbelievable life. In some ways, I have the life that I have because I don't have children."
What's more, Cam, who plays the mother of a child battling cancer in her upcoming film My Sister's Keeper, insists she isn't simply making excuses.