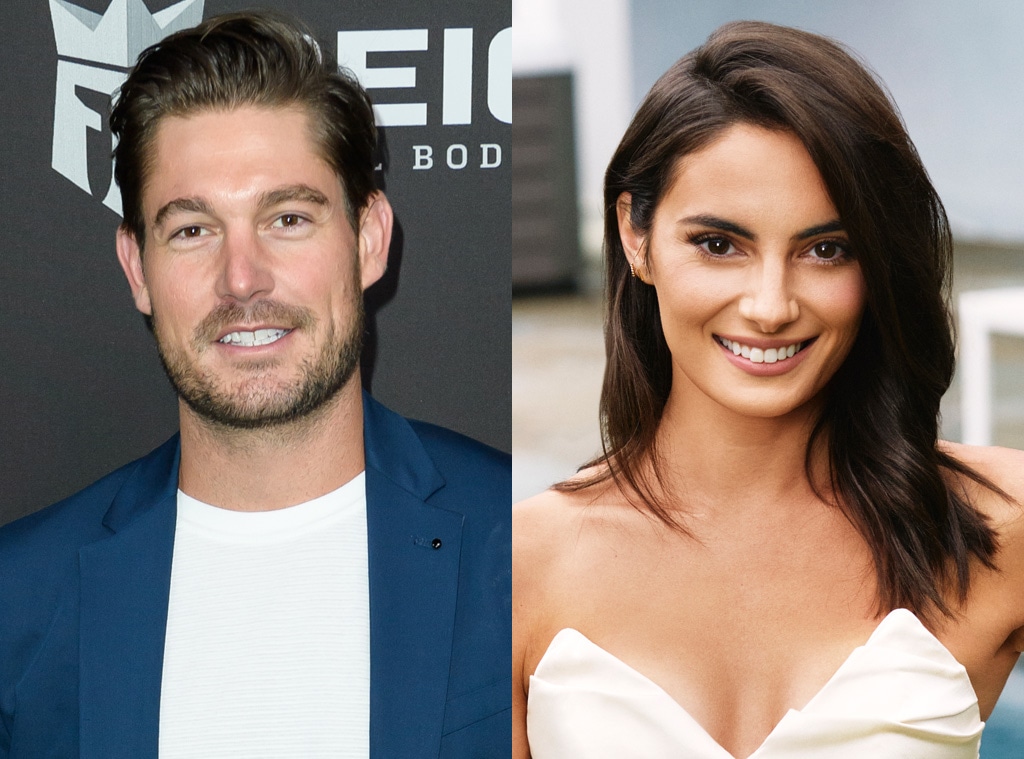 Jason Koerner/Getty Images/Jeff Tan/Bravo/NBCU Photo Bank via Getty Images
It's a small Bravo world after all.
For the past several weeks, speculation has been brewing that Summer House star Paige DeSorbo and Southern Charm's Craig Conover could be more than just friends.
Earlier this month, the pair hung out in Charleston, South Carolina. And during their visit, rumors spread that the twosome was displaying some PDA. But while appearing on Dear Media's Not Skinny But Not Fat podcast, Paige set the record straight.
"Craig and I are a thousand percent not dating," she explained. "Craig and I have known each other for years. We've always gotten along. We've always been friends. We have, like, very similar personalities. We are not romantically involved or anything, but we are very good friends."
The Bravo star continued, "We were drunk the whole time [in Charleston]. People saw whatever they saw, but like, it wasn't—it was blown way out of proportion. And like, a lot of people were coming up to us, 'cause they think it was just the fact that the four of us were all together that it looked like, 'Oh my god! They're, like, dating.'"
According to Paige, her co-star and friend Ciara Miller accompanied her onto the last-minute trip. And while visiting, Craig's best bro Austen Kroll joined in on the fun. 
Watch:
"Summer House" Star Hannah Berner Is Engaged
"I planned this trip actually, because my brother and his girlfriend were going away for her birthday and they were going to go to Miami," Paige explained. "Then they were like, 'You know what? Let's go to Charleston. Like, everything's fully open,' and it just happened to land on the weekend of our reunion."
The Amazon Live fashion host continued, "Ciara was in New York and I was like, 'Hey, do you want to get on a flight with me, like, Saturday morning and go to Charleston?' And she was like, 'Um, yes.' So Austen wasn't even there Saturday night, and...of course, Craig is very accommodating. When he found out we were coming, he was like, 'Oh my god, I'm planning the whole weekend.' And we hung out with him the whole time."
Back in October 2020, Paige confirmed her breakup from Perry Rahbar on her Giggle Squad podcast. As for Craig, he introduced viewers to his girlfriend Natalie Hegnauer on the most recent season of Southern Charm.
While the current status of their relationship is unclear, Craig remains focused on opening his flagship Sewing Down South store in Charleston later this spring.
Summer House airs Thursday nights at 9 p.m. only on Bravo.
(E! and Bravo are part of the NBCUniversal family)