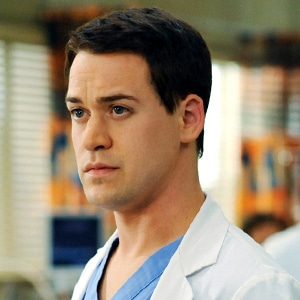 ABC/ERIC MCCANDLESS
Dr. George O'Malley is dead.
Multiple sources tell me that T.R. Knight will not be returning to Grey's Anatomy next season.
Knight's departure shouldn't come as too much of a shock...
Not only was George flatlining at the end of the season finale earlier this month, but the 36-year-old actor has reportedly wanted off the hit ABC series for quite some time.
I'm told that tension between Knight and show creator Shonda Rhimes has become unbearable for both.
Knight, an original member of the Grey's cast, was said to have become increasingly frustrated by his character's lack of storyline and camera face time. In December, he asked to be let out of his contract.
Insiders tell me Knight has made no secret that he wants off the show. No word on any future projects for Knight, but at least now he's free to pursue other things.
Reps for Knight and ABC declined to comment.
Knight's best buddy Katherine Heigl is supposedly still waiting to learn her fate with Seattle Grace. As I was the first to report last July, Rhimes began contemplating an early death for Dr. Isobel "Izzie" Stevens after Heigl took herself out of the running for last year's Emmys because, she complained, the writers failed to give her good enough material to work with.
Like George, Izzie was also flatlining at the end of the season finale.
Funny enough, Entertainment Weekly recently reported that Heigl will submit her name for Emmy consideration this year for her work as cancer-stricken Izzie.
________
Follow Marc on Twitter @marcmalkin