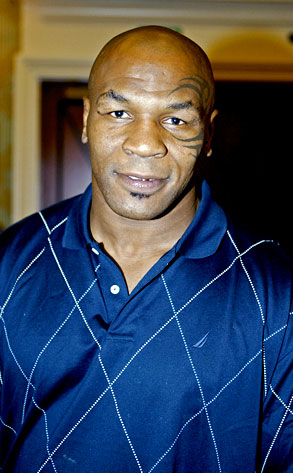 Mary Ann Owen/ZUMAPress.com
The already tragic news did not get any better for Mike Tyson's family.
Arizona police have confirmed to E! News that the former heavyweight champ's 4-year-old daughter, Exodus Tyson, has died, a day after accidentally hanging herself on a piece of exercise equipment at the family home.
"I was just advised by investigators that Exodus Tyson was pronounced deceased at 11:45 a.m. today at the hospital," said Sgt. Andy Hill of the Phoenix Police Department. "Our sympathies go out to the family. I cannot release any other information."
"There are no words to describe the tragic loss of our beloved Exodus," the family said in a statement. "We ask you now to please respect our need at this very difficult time for privacy to grieve and try to help each other heal."
E! News has learned that the Exodus' mother is 34-year-old Sol Xochitl of Phoenix. She and Tyson no longer live together but are still a couple, according to neighbor Dinka Radic.