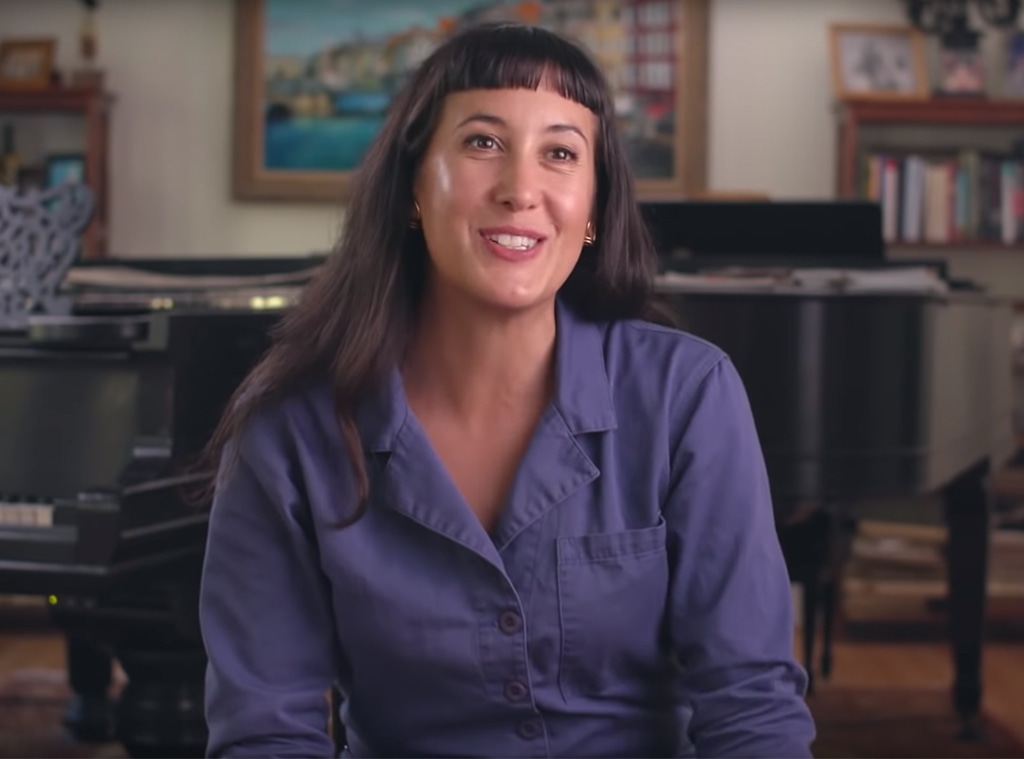 Vice/YouTube
If you're one to lust after your celebrity crushes, Vanessa Carlton can relate.  
The three-time Grammy nominee seems to have taken her "crush" to the next level, because she revealed that her 2002 song "A Thousand Miles" isn't about someone she dated IRL. It's actually about a "famous actor" that may not have even known she existed at the time.
In an interview with VICE on April 11, Vanessa shared, "The song is about a crush I had on a Juilliard student."
However, she explained that it was very one-sided: "I would never talk to this person. I was very shy. I was like, 'There's just no way on God's creation that this would ever happen.'" 
She said the lyrics "If I could fall into the sky" were inspired by "the idea of, like, you have a better chance of falling up than ever having a relationship with this person." 
So, who is this mystery muse? Vanessa is taking this secret to the grave, saying, "I can't say this person's name, because they're like a famous actor and I don't want to say."
She added that "No," the person doesn't know the hit song is about "them," even using gender neutral language in her cryptic response. 
Watch:
Britney, Beyonce & More Pop Divas of the 2000s: E! News Rewind
Though Vanessa isn't telling, online sleuths have already gotten to work brainstorming possible candidates, based on who may have been at Juilliard around the time Vanessa was college-aged.
The singer-songwriter, 40, said she moved to New York (home of Juilliard) around age 14 to study at the School of American Ballet, which would have been in 1994. 
In the VICE video, her mother, Heidi Carlton, said that Vanessa wrote the opening instrumental portion of "Thousand Miles" the summer that she was turning 17, aka 1997. 
Vanessa later attended Columbia University in New York as well. Using these clues to construct a time frame, fans are researching which actors studied at Juilliard in the mid- to late-1990s or are around Vanessa's age.
So far, the list of possible suspects includes Adam Driver, 37; Oscar Isaac, 42; Anthony Mackie, 42; Wes Bentley, 42; Glenn Howerton, 44; Christian Camargo, 49; David Conrad, 53; Matt Keeslar, 48; Stephen Kunken, 49 and Alan Tudyk, 50.
While Star Wars stud Adam Driver remains a popular option, it should be noted that he actually attended Juilliard from 2005 to 2009, three years after "A Thousand Miles" was released.
On the other hand, Anthony studied at the music institution from 1997 to 2001. And Oscar joined in 2001, the year part of her song was first heard on Legally Blonde.