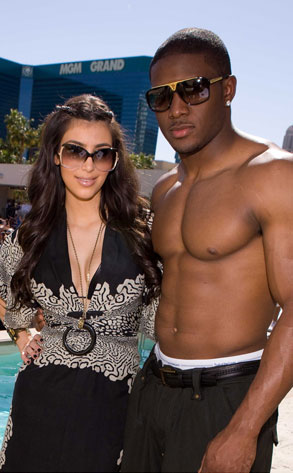 RD/ Erik Kabik/ Retna Digital
Kim Kardashian may not know when she and Reggie Bush are getting engaged, but she's already looking at rings.
"It's just easier," the E! reality star tells me. "Isn't it easy if someone's like, 'This is exactly what I want.' It'll make your life so easy."
She's already let sisters Kourtney and Khloé know which baubles she's been eyeing, because she figures Bush will ask them for their help when he decides to pop the question...