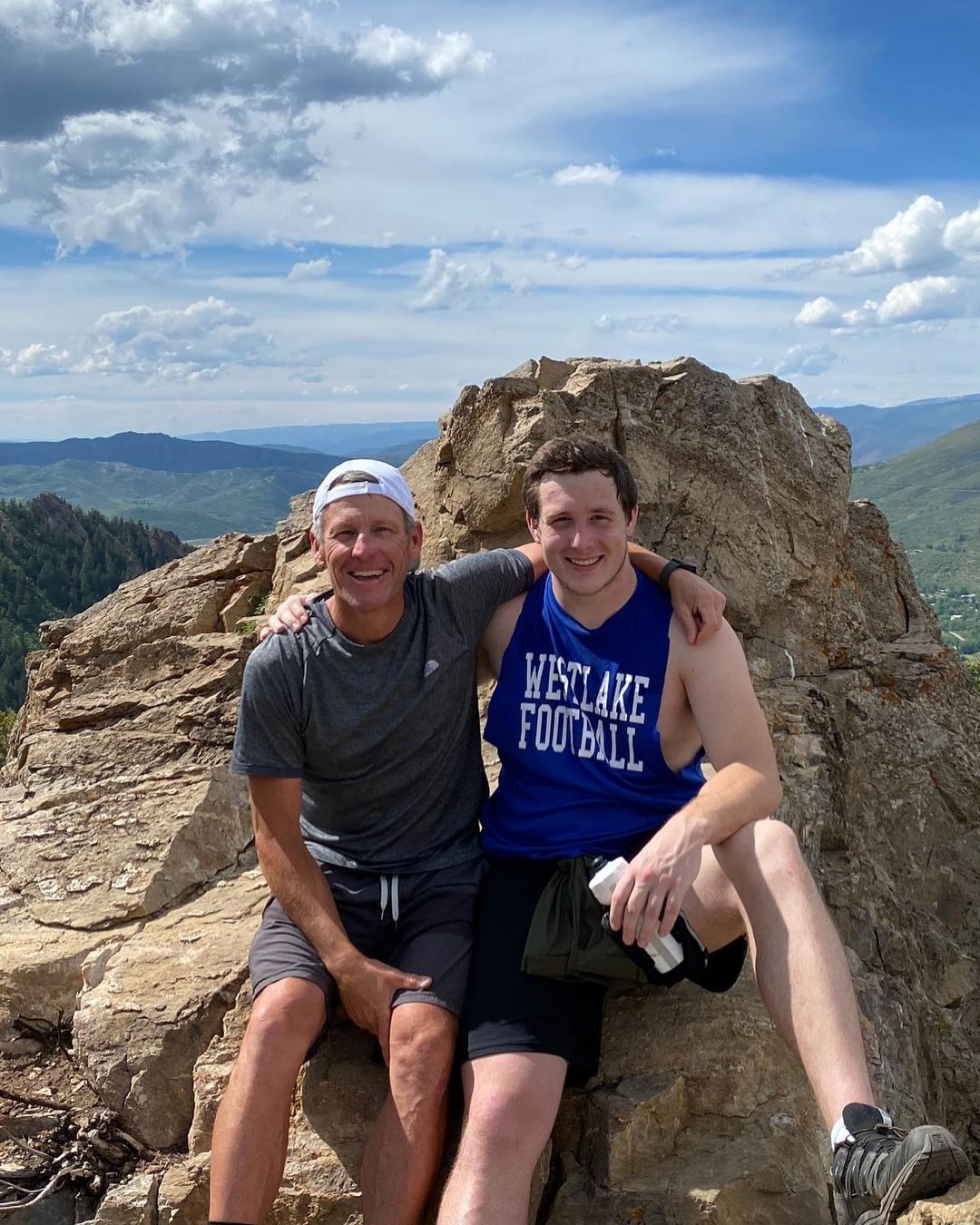 Lance Armstrong's eldest son Luke Armstrong has found himself in a complicated legal situation.
According to a police arrest affidavit obtained by E! News, Luke, now 21, has been accused of sexually assaulting a then-16-year-old girl in June 2018, an allegation his team strongly denies.
E! News can also confirm through court records that Luke was arrested on Tuesday, April 6 and has since been released on bond. He was charged with sexual assault of a child, which is classified as a second-degree felony. 
Luke's attorney released a statement saying no crime was ever committed.
"A complete review of the facts will confirm what has been alleged absolutely did not occur and a proper and thorough legal process will exonerate Luke," Randy Leavitt said in a statement to E! News. "What occurred three years ago in high school was not a crime and was not a sexual assault. It was a consensual relationship then and continued consensually between two young adults, with both ultimately going their separate ways. These charges should never have been filed, certainly not three years later. However, thankfully, the Texas court system works and will establish Luke's innocence."
According to the affidavit obtained by E! News, the alleged victim told police in November 2020 that she asked Luke to pick her up from a 2018 party after she had been drinking. The woman told authorities that she didn't remember the ride in Luke's vehicle, but recalled waking up on a couch at a house where Luke lived and being sexually assaulted.
Watch:
Lance Armstrong Shares Hopeful Future
In December 2020, police assisted the victim in making what police called "a controlled, recorded call" to Luke. According to the affidavit, Luke admitted to having sex with the victim at his dad's house during that call.
But according to Luke's attorney, the pair maintained a relationship for several months and the claim that sexual contact between the victim and Luke occurred only on one June night is false. "It wasn't a one-time thing," Randy told KXAN. "They had something of a relationship going on for a brief period of time."
Since the date of the alleged assault, the victim reported telling at least six people about the incident, police said in the affidavit. Upon speaking with some of them, police said they corroborated some details of the victim's report.
E! News has reached out to Lance's rep and Luke's attorney for additional comment and has not heard back.
Luke was a walk-on member of the Rice University football team in 2018 and 2019. A spokesperson with Rice Athletics told local news station KXAN that because of COVID-19, Luke opted out of the 2020 season but remains a student at the college.
For free, confidential help, call the National Sexual Assault Hotline at 1-800-656-4673 or visit rainn.org.