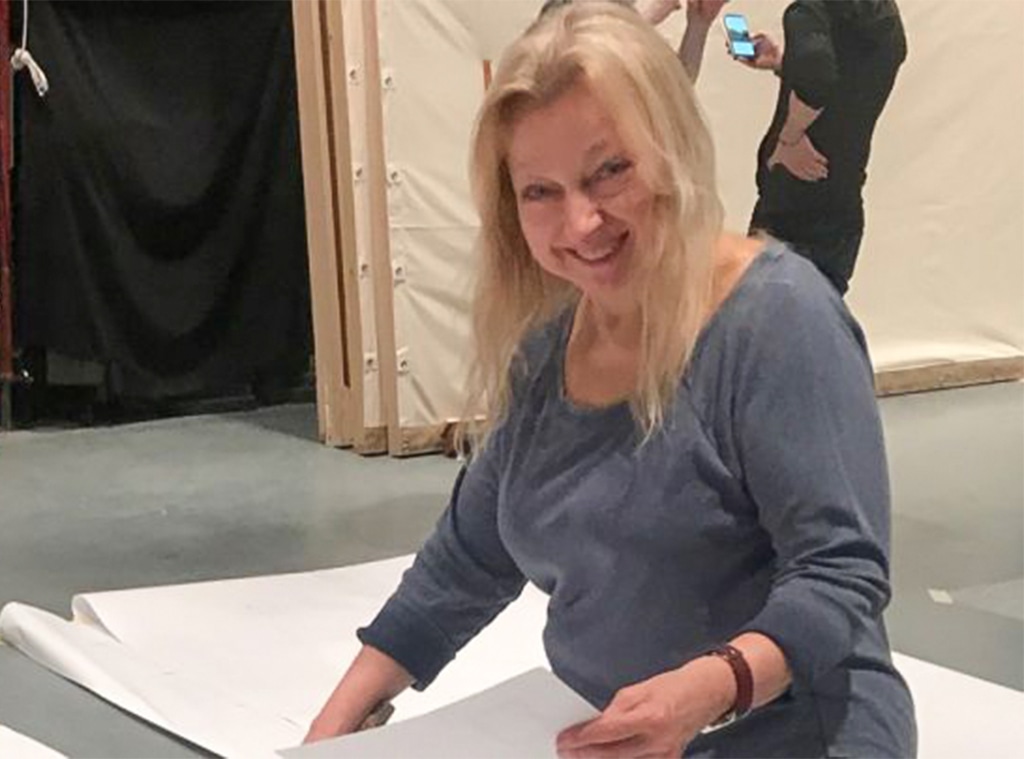 GoFundMe
Emmy-winning set designer Evelyn Sakash was found dead in her home on Tuesday, March 30, six months after she disappeared.
An NYPD spokesperson told E! News that her body was discovered under debris in her apartment. Sakash, 66, had been missing since September 2020, according to a GoFundMe page set up to help find her. 
Police told the Associated Press that the artist was found buried under garbage on her kitchen floor in College Point, Queens, New York, on Tuesday around 4:15 p.m.
The New York Medical Examiner's office confirmed to E! News she died of natural causes, as a result of atherosclerotic cardiovascular disease, which is described as a hardening of the arteries that restricts blood flow.
Sakash's sister, Ellen Brown, hired a cleaning company to clean her apartment and that's how they came to find her body, according to GoFundMe organizer Madeline O'Connell Hartling.
Hartling, who worked with Sakash in the art department for Orange is the New Black, remembers her former colleague as a "kind, loving, and generous friend and sister." 
"This is just devastating," Brown told the New York Daily News of her sister. "She had a full life. She was so extraordinarily talented. She was a brilliant mind ... I don't want my sister to be remembered like that, like the way she was found."
Brown tried to explain the circumstances surrounding Sakash's death, saying, "This was clearly in effect for a long time. She sometimes kept people at bay. The headline says 'Queens hoarder,' but that's not who she is."
Hartling told the Daily News, "I had no idea that she was living in her home like that." She added, "It was part of her life but it was not all of it so I hope she can be remembered more charitably... She should be remembered by the contributions made to the industry and with the kindness she approached everyone she knew."
Watch:
In Memoriam: Fallen Stars of 2020
Sakash was a production designer, art director and set decorator for 25 years, per IMDb. Some of the most well-known TV shows she worked on were Law & Order: Criminal Intent, Orange Is the New Black and Allegra's Window. Her film credits include Taxi, Still Alice, Mermaids, Paradise, Made in America, Mrs. Winterbourne, Every Messiah Is a Liar and My Brother.
She also had ties to the Sesame Street franchise, as a credited set decorator for Elmo's Magic Cookbook and Sesame Street: CinderElmo.
Sakash's most recent credited work was on Once in a Lifetime and Urge in 2016. She won the Daytime Emmy Award for Outstanding Achievement in Art Direction/Set Decoration/Scenic Design for Between the Lions in 2003 and was nominated again in 2004.
The GoFundMe has raised more than $6,000 to help with funeral expenses.