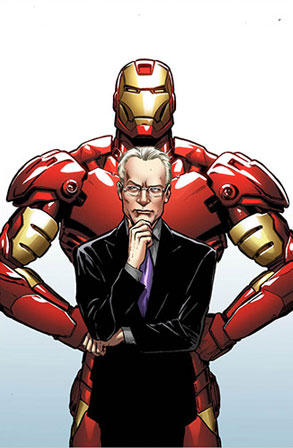 Phil Jimenez/Marvel Entertainment
Only a few good men can make a metal suit look dashing—just ask Tim Gunn.
The Project Runway mentor will be donning a dapper Iron Man suit in a new comic miniseries called Models Inc., set to debut Aug. 26.
According to the New York Times, the first book takes place during New York Fashion Week. After runway models Mary Jane (yes, Peter Parker's Mary Jane) and Patsy Walker (alias: Hellcat) team up to clear Millicent Collins (aka Millie the Model) of murdering a set designer, the fashion guru borrows Robert Downey Jr.'s shiny supersuit to save the day and guide the designer's ladies.
"I'm not certain of the particulars of how I'll be portrayed," Gunn told the Times, admitting he remembers Millicent's comics, which bowed in 1945, because she was a model. "To say I'm a character in a comic book is wild!"
The silver fox is in good company—Eminem recently battled the Punisher, and President Barack Obama teamed with Spider-Man just in time for the inauguration.