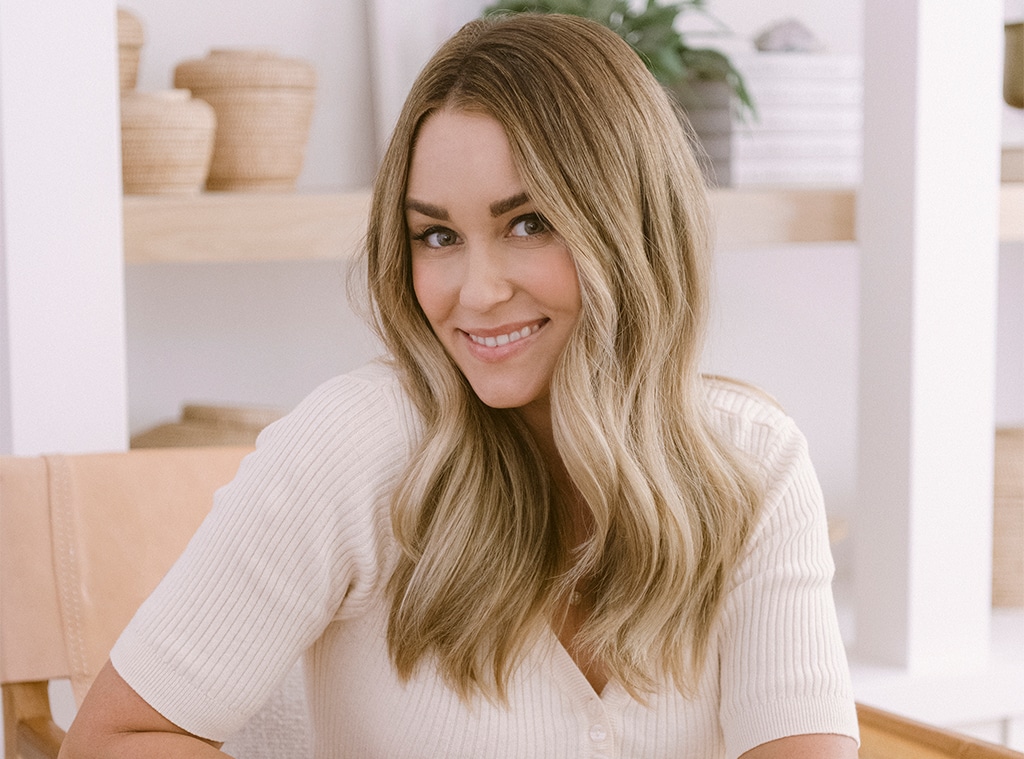 Amazon Handmade
We interviewed this celebrity because we think you'll like their picks. Some of the products shown are from the celebrity's own product line. E! has affiliate relationships, so we may get a commission if you purchase something through our links. Items are sold by the retailer, not E!.
Lauren Conrad is teaming up with Amazon Handmade to create the only Mother's Day gift guide you'll ever need! Whether the mother figure in your life enjoys a relaxing self-care night, cooking up a feast or a big cup of coffee in the morning, Lauren's meaningful curation of gifts has something that every mom will love and appreciate. And even though you still have plenty of time to brainstorm the perfect Mother's Day gift, the Little Market co-founder has some great advice!
"When it comes to Mother's Day, having really personal gifts is really important," the TV personality explained to E!. "I think sites like Amazon Handmade and The Little Market are really nice because people are becoming more and more invested in the story behind their items. And I think people really appreciate handmade items which is sort of an added bonus when you're gifting someone."
From giant merino wool throw blankets to handcrafted lip balms to bath bombs and reusable totes from The Little Market, Lauren's gift guide offers beautiful handcrafted gifts that will not only guarantee you the favorite child award, but will help you give back to hardworking artisans across the globe. And the author's Mother's Day guide features the kind of gifts that will be cherished for years and passed down to future generations.
"If the person you're gifting is someone who really loves to cook, there's a couple items on there that I really like. One of them is a cutting board, but they engrave a recipe on it. And you can do it with the actual handwriting if you have a family member that has a really famous recipe that you want to remember. I've actually given that as a gift before, and I think it's so special." 
And now that Lauren is a mom of two adorable kids, Mother's Day holds an extra special meaning.
"With Mother's Day, I think you appreciate it more when you become a mother yourself. It's really a day about appreciating all of the mothers and mother figures out there because it is a really hard job. And just taking a moment to say we appreciate everything you do and show those people a little love, I think is really important. Life gets busy and we start to take people for granted in our lives, so it's nice to celebrate and appreciate them."
To check Mother's Day shopping off your list and treat the mamas in your life to something meaningful, check out Lauren's Mother's Day Gift Guide on Amazon Handmade. And for a few of the products we are adding to our carts, scroll below!
Handwritten Recipe Cutting Board from The Hrdwood Store
Does your mom have a beloved family recipe? Surprise her with the recipe engraved on this beautiful wood cutting board! Not only can she use it to whip up her favorite meals, she can pass it on to future generations.
Reusable Burlap Gift Tote Bag - Best Day Ever from The Little Market
Whether you gift mom this adorable burlap tote or use it to wrap her present, she will get so much use out of it. Not to mention, each tote creates full-time work for approximately 250 artisans and helps to advocate for gender equality and women's rights.
Set of 5 Handmade Bath Bombs from The Little Flower Soap Co.
Let mom relax and unwind with a luxurious bath experience! The set includes five handcrafted bath bombs featuring scents like rose, lemongrass, eucalyptus, grapefruit and lavender.
Mama Bear Coffee Mug from Brooke & Jess Designs
As we all know, the only thing a mama bear loves more than her kids is her coffee! This adorable mug will allow her to enjoy a large cup of her favorite caffeinated beverage in style.
Large Chunky Knit Merino Wool Blanket from Shep's Wool
Give your mom the ultimate essential for Netflix marathons! This 40" x 60"cozy blanket is made in the United States and features the dreamiest blend of Merino wool.
Navy Blue Dainty Tassel Bracelet from The Little Market
If you want to give mom a gift that gives back, check out this dainty tassel bracelet. Each purchase of the must-have bracelet empowers artisans at Penh Lenh in Cambodia. And it comes in black!
Personalized Wooden Recipe Book Binder by Enjoy The Wood Store
For the gourmet mamas! This precious wooden recipe binder will let your mom organize all her prized recipes. In addition to the book being available in three sizes, you can customize the text on the front, the spine or on the back.
Lightweight Striped Fringe Beach Towel by The Little Market
With warmer days ahead, we recommend gifting mom one of these beautiful towels and picking up one for yourself. It can also be used as a sarong wrap, picnic blanket or tablecloth. Each purchase empowers artisans at Kara Weaves in India.
Three Handmade Lip Balm Gift Box by KayaSoaps
Formulated with natural and organic ingredients like organic shea butter, cocoa butter, coconut oil and calendula, this lip balm trio will nourish cracked lips to give you the perfect pout.