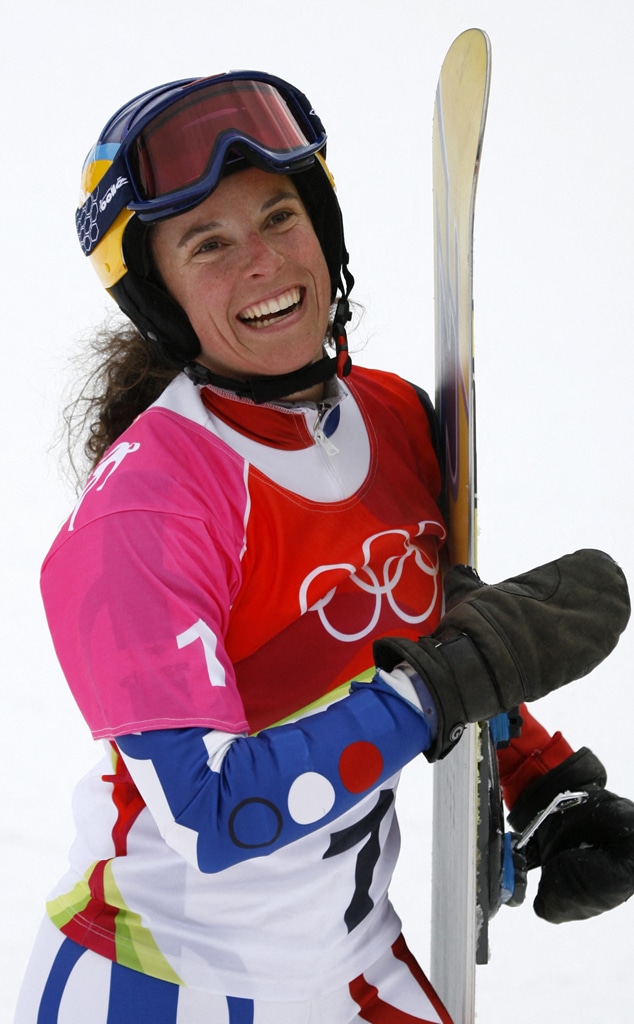 JEFF HAYNES/AFP via Getty Image
The Olympic community is mourning the loss of a champion snowboarder.
According to the French ski federation, Julie Pomagalski died accidentally on Tuesday, March 23 after being swept away by an avalanche. She was 40 years old. The organization confirmed that a guide named Bruno Cutelli also passed away in the avalanche. 
In a press release, police in the Swiss canton of Uri offered limited details into the accident.
"The Uri canton police received the report of an avalanche in the Steintäler area in the Unteralpta," the statement read online via translation. "A group of four freeriders from France was on the descent from the Gemsstock. Suddenly a slab came loose for reasons that were still unexplained. As a result, three people slide down the slope with the slab. One person was slightly injured and was flown to Uri Cantonal Hospital by Rega." 
According to police, any help sadly came too late for the two other freeriders.
"All thoughts of the France Olympic team and the CNOSF go to Julie Pomagalski's family, to those close to her, to @FedFranceSki," the French Olympic team wrote on Twitter via translation. "The tragic death of Julie, snowboard world champion and Olympian, leaves the France OLY team in mourning for one of their own."
Watch:
How Ryan Lochte Finds Positivity In 2020 Olympics Cancellation
Born in La Tronche, France, Julie was viewed as a highly regarded athlete after competing for France in the parallel giant slalom at the 2002 Salt Lake City Olympics and the 2006 Turin Olympics.
During her career, she also won a gold medal in snowboard cross at the 1999 FIS Snowboarding World Championships and a silver medal in parallel giant slalom at the 2003 FIS Snowboarding World Championships.
The news comes as athletes around the world continue to train for both the 2021 Summer Olympics in Tokyo and 2022 Winter Olympics in Beijing.