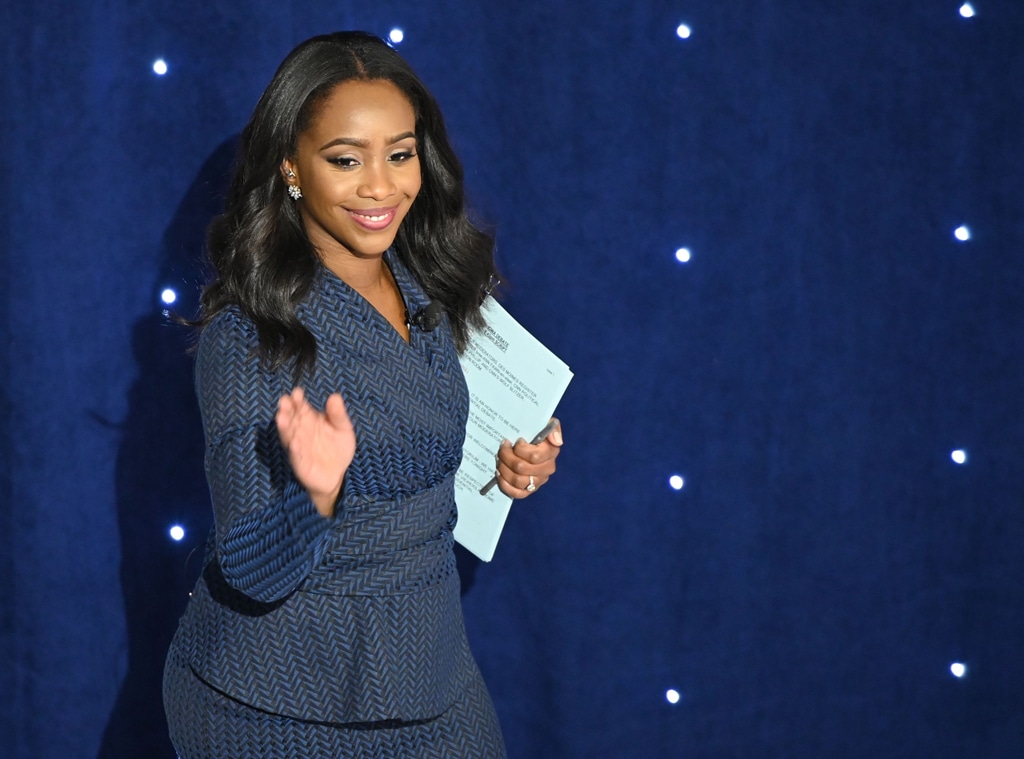 ROBYN BECK/AFP via Getty Images
Abby Phillip is pregnant with her first child.
In a cover story for The Cut's March 2021 issue, the senior political correspondent revealed she and her husband Marcus Richardson are expecting a baby girl this summer.
"I shot this cover then I was 4 months pregnant and I can't wait to be able to tell my baby girl that she was on the cover a magazine," she wrote on Instagram on March 22, "there are just no words."
Phillip shared the baby news during an interview with Gayle King for the article. "The experience of pregnancy has only made me become more in awe of what we as women are able to endure," she said. "It was tough: battling morning sickness while balancing a demanding job with long, unpredictable hours. But it has been a reminder of what I am capable of—and what so many women do every day."
In addition to getting ready for motherhood, Phillip is writing a book about Jesse Jackson's 1988 presidential campaign and anchoring a new show called Inside Politics on CNN. She also made the 2021 TIME100 Next list earlier this year. At one point during the interview, Phillip talked about practicing self-care, as well. 
"It's obviously been a difficult year to be Black in America—not just because of the turmoil this summer over racial justice but also the danger that Black Americans faced from the COVID-19 pandemic," she continued. "I really tried to practice self-care this year—taking breaks and even bowing out of certain conversations and opportunities in the interest of self-restoration. But as a journalist, I always reengage, because this is my way of making a small difference. If I can shine light on these issues and bring the perspectives and the challenges facing Black people in this country to light, it's a good day. And that's what keeps me going."
Watch:
Necessary Realness: It's a Celebrity Baby Boom!
The announcement comes nearly three years after Phillip and Richardson tied the knot. The couple lives in Washington, D.C. with their dog Booker T., and they've been together for almost a decade.
"Look, if you're in this business, you can't do it without someone who is flexible, because your life is just a mess," Phillip explained. "It's unpredictable, it's busy, it's ever-changing. And he's just always like, 'What do you need? How can I help you?' I remember one of our first dates—we were supposed to meet up and I left my wallet at home and I was an hour and a half late. He just waited and wasn't pissed off. I swear to God, I knew then."