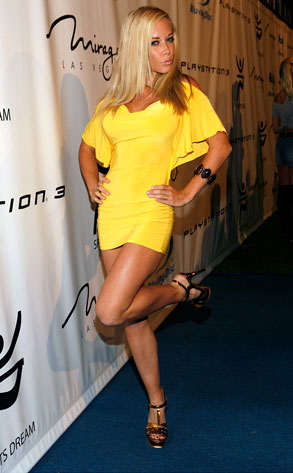 Michael Bezjian/Getty Images
Reports of an upcoming tawdry bachelorette party for Hugh Hefner's ex-girlfriend Kendra Wilkinson have been greatly exaggerated.
Fellow former Girl Next Door Bridget Marquardt recently told Us Weekly that she's planning Wilkinson's farewell to singlehood soiree. But Kendra insists she and her football star fiancé, Hank Baskett, are keeping things tame with a joint party.
Why no all-girls or all-boys nights out?