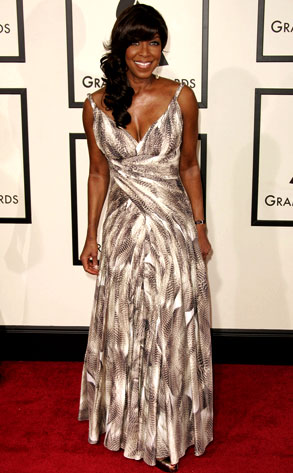 Lisa O'Connor/ZUMAPress.com
Natalie Cole will be hard-pressed to live through a more unforgettable experience.
The Grammy-winning singer, who has been undergoing dialysis since last fall, successfully underwent kidney transplant surgery at Cedars-Sinai Medical Center yesterday and is currently "resting comfortably," her publicist, Maureen O'Connor, tells E! News.
The kidney was procured from a deceased organ donor and made its way to the 59-year-old Cole with help from One Legacy, a transplant donor network in Southern California.
"Ms. Cole's physicians have advised her to postpone her summer tour dates as she recuperates for the next three to four months," her rep said.
The singer, who just last month proved in peak form belting out "Something's Gotta Give" on an American Idol results show, has been undergoing kidney dialysis three times a week, for roughly three hours each time, since last September.
She began receiving the treatment in New York last fall when she was hospitalized after suffering a setback in her chemotherapy, which she had been receiving for hepatitis C. Four months after beginning the aggressive treatment, both her kidneys failed.
The singer's recovery will force the postponement of the remaining dates on her world tour.
Last week, Cole canceled a string of dates scheduled to take place in South Korea, though she did not give a reason why.
Appearing on Larry King Live last month, Cole admitted that without a transplant, she would be on dialysis for the rest of her life. During her appearance, dozens of viewers wrote in offering to test as possible donors.
"There are some great human beings out there," she said at the time. "That's all I can say."
______
Follow us on Twitter @eonline and get our free iPhone app