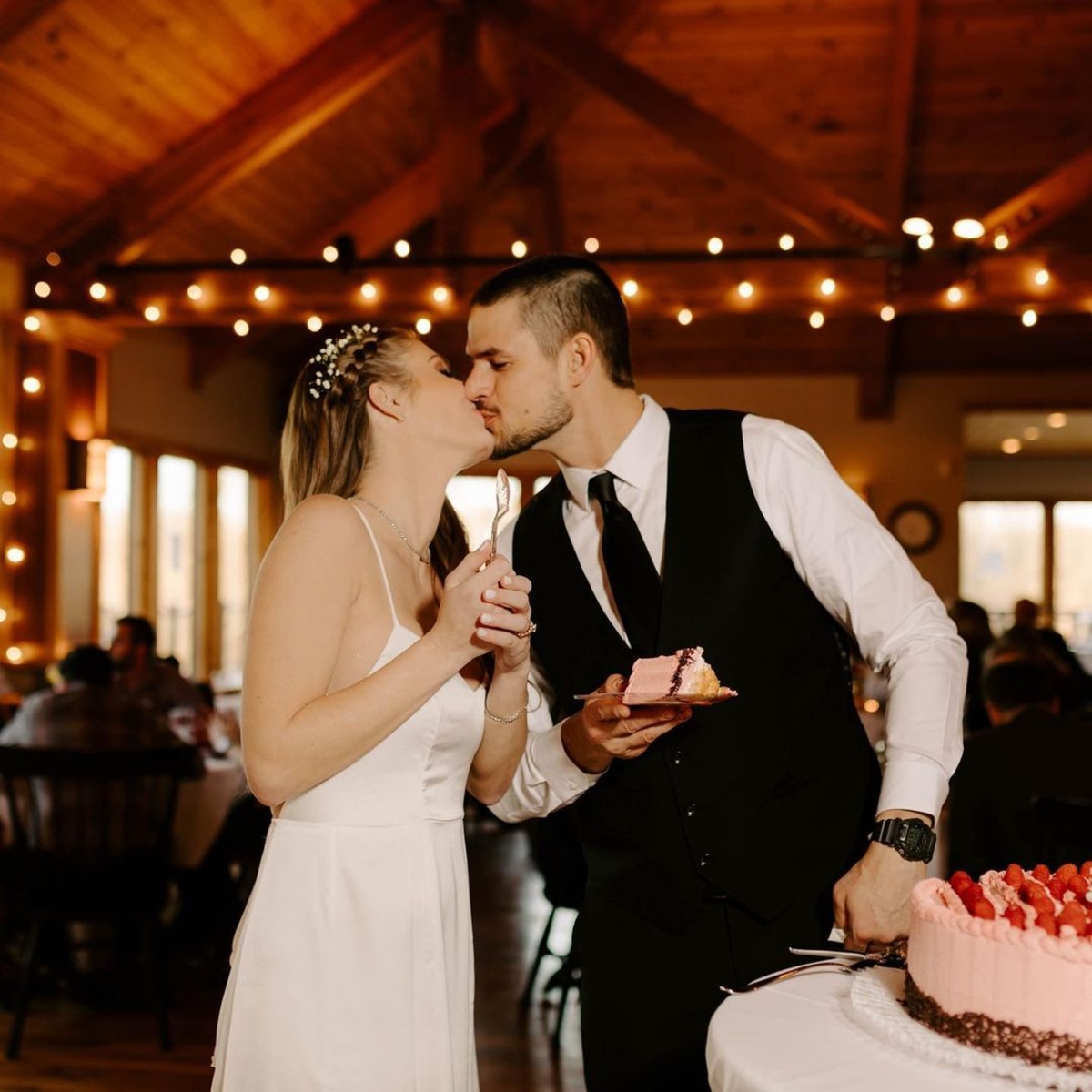 Instagram @brittanybrockiephotography
It's officially time to say "I do."
E! News can confirm The Challenge stars Jenna Compono and Zach Nichols got married during an intimate wedding ceremony this weekend in Michigan.
In pictures posted on social media, the couple exchanged vows in front of a close number of family and friends inside a church. According to a source close to the couple, the pair plans on having a bigger celebration later this year.
As many engaged couples can relate to, wedding planning has been full of twists and turns in recent months. While the pair was scheduled to get married over Valentine's Day weekend, both Zach and Jenna agreed to reschedule the celebration because of the coronavirus pandemic.
"Well everyone, our wedding is now postponed until 2022!" Zach shared on Instagram back in November 2020. "It was a hard decision but it's for the best." That's not to say it's been all bad news for this couple.
Watch:
E!'s Famous Reality TV Families: Where Are They Now?
"I'm excited to see Zach as a father because he's already a great fiancé, uncle, brother and friend," Jenna previously told E! News. "I can only imagine how great of a dad he will be. He's been super involved with planning for the baby and seems really excited, which makes me excited. This baby was fully planned so Zach and I had time to mentally prepare and plan, which also helped out a lot. It's going to be funny to see such a big guy be a complete mush over this baby."
Zach added, "Jenna will be a great mom. She's always had a way with kids. They love her so I know she'll be a natural... I'm also excited for our kid's friends to tell them their mom's a total MILF, because I think we can all agree that Jenna's gonna be a really hot mom."  
Fans first watched Zach and Jenna's chemistry back in 2014 when they competed on MTV's Battle of the Exes II. Despite a brief split during The Challenge Rivals II, they mended fences during Invasion of the Champions.
Ultimately, this love story has a happy ending that is only just beginning. 
"I always kinda knew she was the one. I just knew I wasn't mature enough when we first met," Zach previously shared with E! News. "I admire her ability to put everyone else's needs above her own. She's patient with me too, very patient. And keeps my life in order."