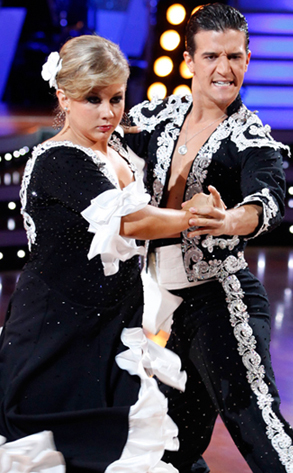 ABC/Kelsey McNeal
Olympic cutie Shawn Johnson didn't just go home with a shiny new mirror ball trophy tonight after Dancing With the Stars, she went home with a new attitude.
"He's made me such a better person and brought my personality out and [it] really changed my life," Shawn told E! News backstage after the finale about her dancing partner Mark Ballas. "And I've loved every second of it."
"It was just an emotional cluster," said a tearful Mark. "I wanted to laugh and cry, all these emotions at once. I'm so proud of Shawn."
We caught up with this season's contenders after the show and here's what they had to say…