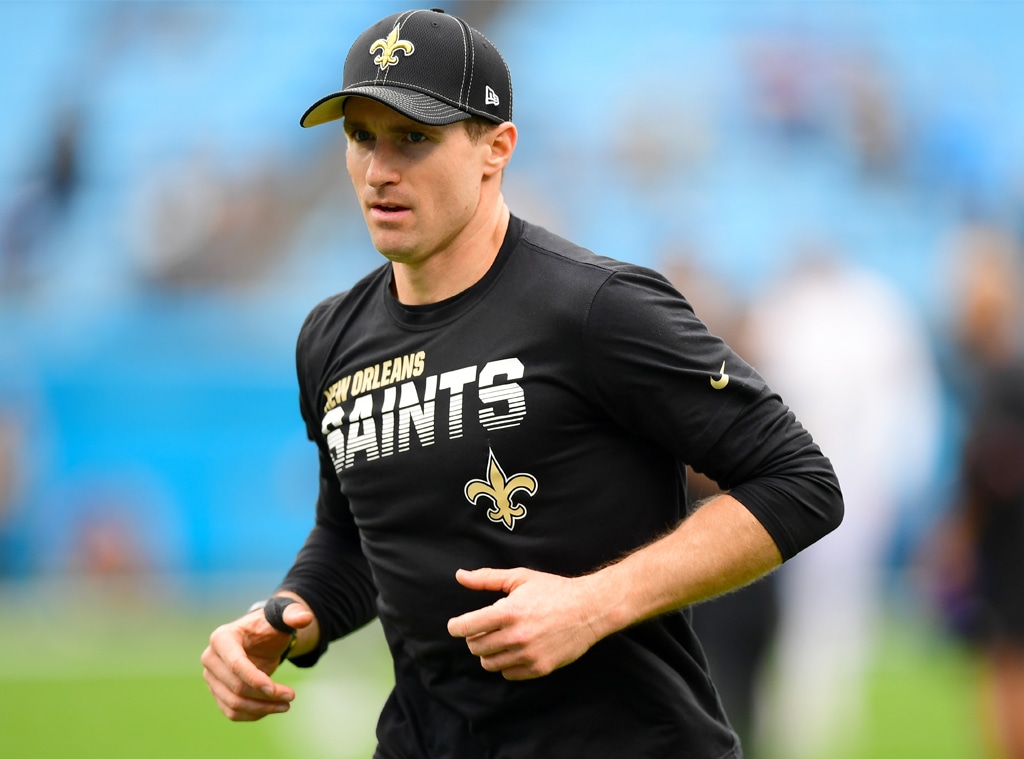 Jacob Kupferman/Getty Images
It's time for Drew Brees to hang up the jersey for good.
The Saints quarterback, 42, revealed on Sunday, March 14, that he's retiring from the NFL after 20 years—but he didn't exactly share the news himself. 
Brees posted an Instagram video to his page that showed his four kids spilling the beans in the most adorable way possible. The video starred Baylen, 12, Bowen, 10, Callen, 8, and Rylen, 6, sitting on the couch as they each recited their lines.
Wearing their dad's No. 9 Saints jerseys, his three sons took turns saying, "After 15 years on the Saints and 20 years in the NFL..." "Our dad..." "is finally going to retire!""
His four kids all threw their hands up in the air and shouted, "So he can spend more time with us!" They cheered "YAY!"
Brees captioned the home video with a longer explanation about his emotional decision.
"After 20 years as a player in the NFL and 15 years as a Saint, it is time I retire from the game of football," he wrote. "Each day, I poured my heart & soul into being your Quarterback. Til the very end, I exhausted myself to give everything I had to the Saints organization, my team, and the great city of New Orleans. We shared some amazing moments together, many of which are emblazoned in our hearts and minds and will forever be a part of us."
The athlete went on, "You have molded me, strengthened me, inspired me, and given me a lifetime of memories. My goal for the last 15 years was striving to give to you everything you had given to me and more."
He added that he is only retiring from playing football, not from New Orleans. "This is not goodbye, rather a new beginning. Now my real life's work begins!" Brees wrote. 
Of course, longtime fan Ellen Degeneres was among the first to celebrate his career on Sunday. "I have so much love and respect for my friend, @DrewBrees. Congratulations on an amazing career. You made New Orleans very proud," the talk show host tweeted. 
Fellow football legends also honored his legacy, including Russell Wilson of the Seahawks, who commented, "An amazing career Drew. Legend. Grateful for all you did for the game."
Brees led the New Orleans Saints to victory at Super Bowl XLIV in 2010 and became MVP that year.
Watch his children's heartwarming video above.