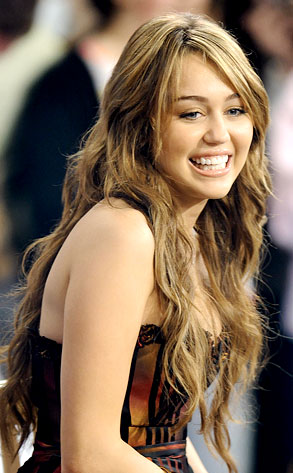 Bill Davila/startraksphoto.com
Not everybody can cut Footloose, but they certainly seem to be trying.
Miley Cyrus is the latest hot young thing being considered for the leading lady role in the remake of the song-and-dance extravaganza, E! News has exclusively learned.
"They've expressed interest in Miley for the part," a source close to the tween queen said.
A source close to the production further added that Cyrus "is definitely in the mix."
As it stands, that mix currently includes Hayden Panettiere, Amanda Bynes and Dancing With the Stars pro Julianne Hough, all of whom have auditioned in recent weeks for the part of Ariel Moore, the independent-minded daughter of a preacher man, originated in the 1984 classic by Lori Singer.
One starlet who hasn't auditioned for the role: That'd be Cyrus. Presumably because her singing, dancing, and audience-pulling prowess has already been proven.