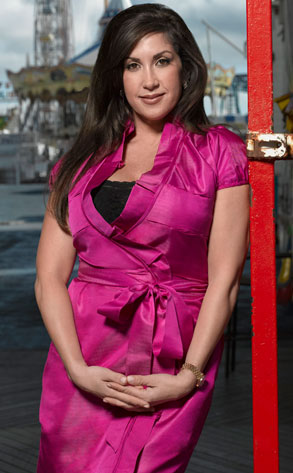 Bravo Photo: Virginia Sherwood
Jacqueline Laurita has changed a lot since shooting the first season of The Real Housewives of New Jersey about a year ago.
She's pretty darn close to giving birth to her second child with husband Chris Manzo. "I'm due early next month," Laurita tells me. "I'm 50 pounds heavier. I'm ready to pop. I'm like Jiffy Pop."
Jacqueline has made no secret about their struggles to add to their brood. Last week's premiere episode included a visit to Jacqueline's doctor, where we learn she has had five miscarriages over the last seven years.
It's not only Jacqueline's nature to be so open, but she's hopeful her honesty will help other women struggling with similar issues...