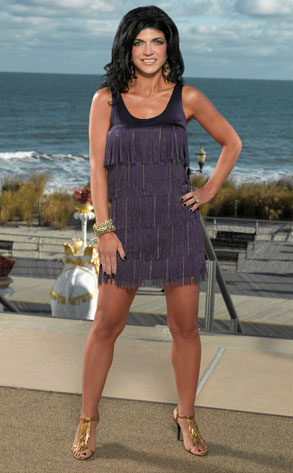 Bravo Photo: Virginia Sherwood
Teresa Giudice insists she's just a sweet Jersey girl who usually doesn't let anger get the best of her.
However, cameras from The Real Housewives of New Jersey did catch the mother of three flipping a table aimed at the show's resident vixen, Danielle Staub, during a very heated, profanity-filled argument.
While none of the Housewives will reveal exactly what went down during that exchange, Teresa tells me, "I've never done that in my life. That was my first time.
"That's normally not me, but I guess when I'm pushed to a certain level…" she says. "I'm so sweet. I have a heart of gold and I'm really a great person."
How are things with Danielle right now?