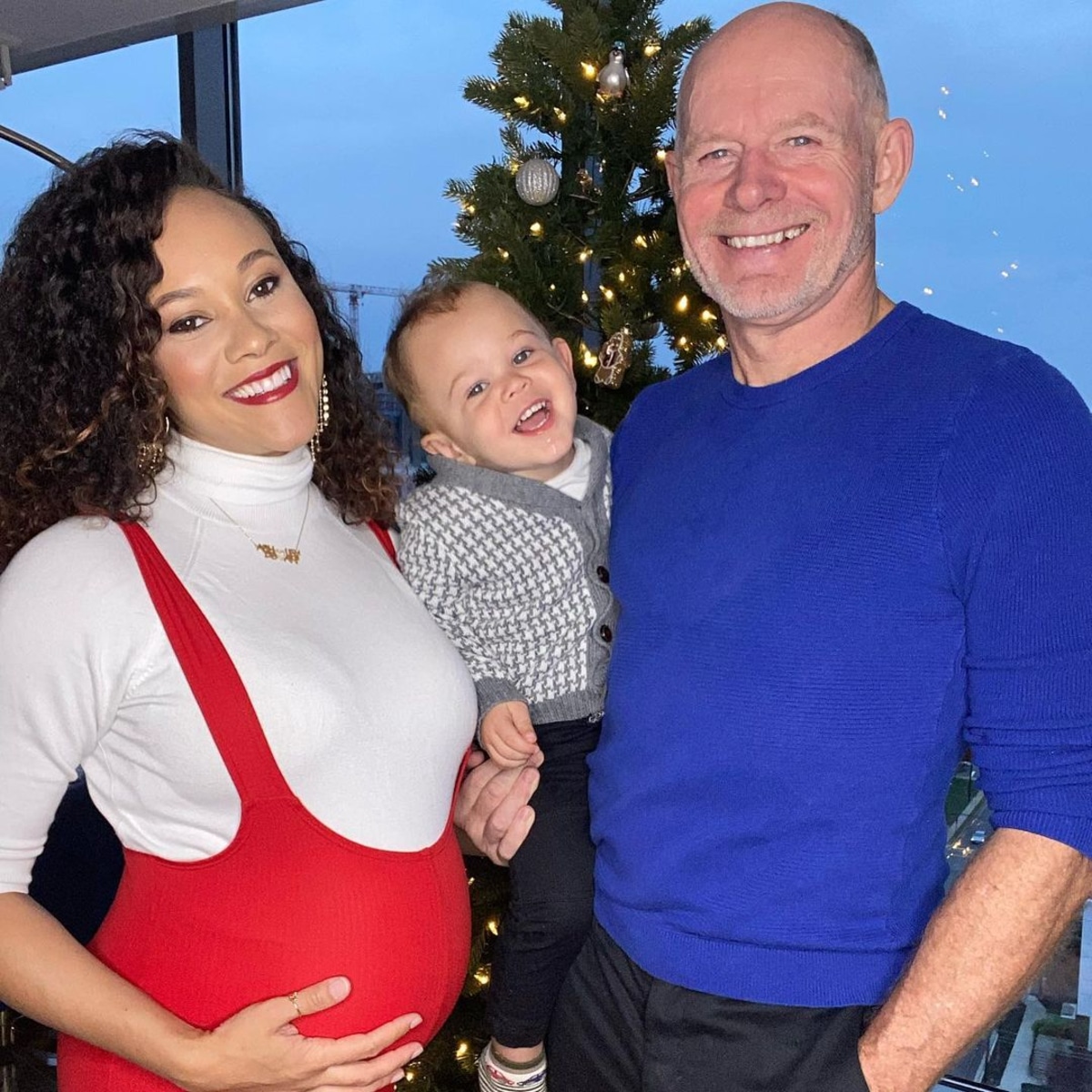 Instagram
Ashley Darby's family is expanding.
On Tuesday, March 2, the Real Housewives of Potomac star confirmed the birth of her baby boy.
"Hello, my darlings. Thank you all so much for the kind and warm wishes that you sent to us," Ashley shared on Instagram Stories. "This is our sweet baby born today. He is absolutely incredible and amazing, and we're over-the-moon excited." 
The Bravo star continued, "Michael just left the hospital to go be with Dean and give him some loving. And it's crazy how much I miss my son right now. Even though I'm so happy and so blissful with this little guy, I just want us all to be together as a family, and I know it'll happen soon. I just miss him so much."
Ashley and her husband Michael Darby are already proud parents to a 19-month-old son named Dean. She would document her journey to parenthood both online and through The Real Housewives of Potomac.
"Thank you again," Ashley added in her latest posts. "I love you all. I cherish you so much. And this journey of motherhood just really keeps on getting better."
Watch:
"Real Housewives" Stars Send Encouragement During Quarantine
In the days leading up to her son's arrival, Ashley showcased several memories from her maternity photo shoots. At the same time, she also reflected on how her life will change forever once there are two kids in her house.
"It's really hitting me—these are the last moments of Dean being my only baby. While I'm beyond words excited for our growing family, I have to give space and acknowledgement for the journey Dean and I have been on thus far," she wrote. "He's a magical little human and I count my lucky stars every single day that I get to be his mother."
Back in September 2020, Ashley first announced that she was expecting another baby. Two months later and the proud mom would surprise her husband with a sex reveal during his bike ride. 
"I'm yearning to have more children," Ashley previously told E! News. "I would say that if I could, I would have a Darby dozen and have a whole football team of kids, just a slew of them running around."
Bing past seasons of the Real Housewives of Potomac with Ashley on Peacock now.
(E!, Peacock and Bravo are part of the NBCUniversal family)