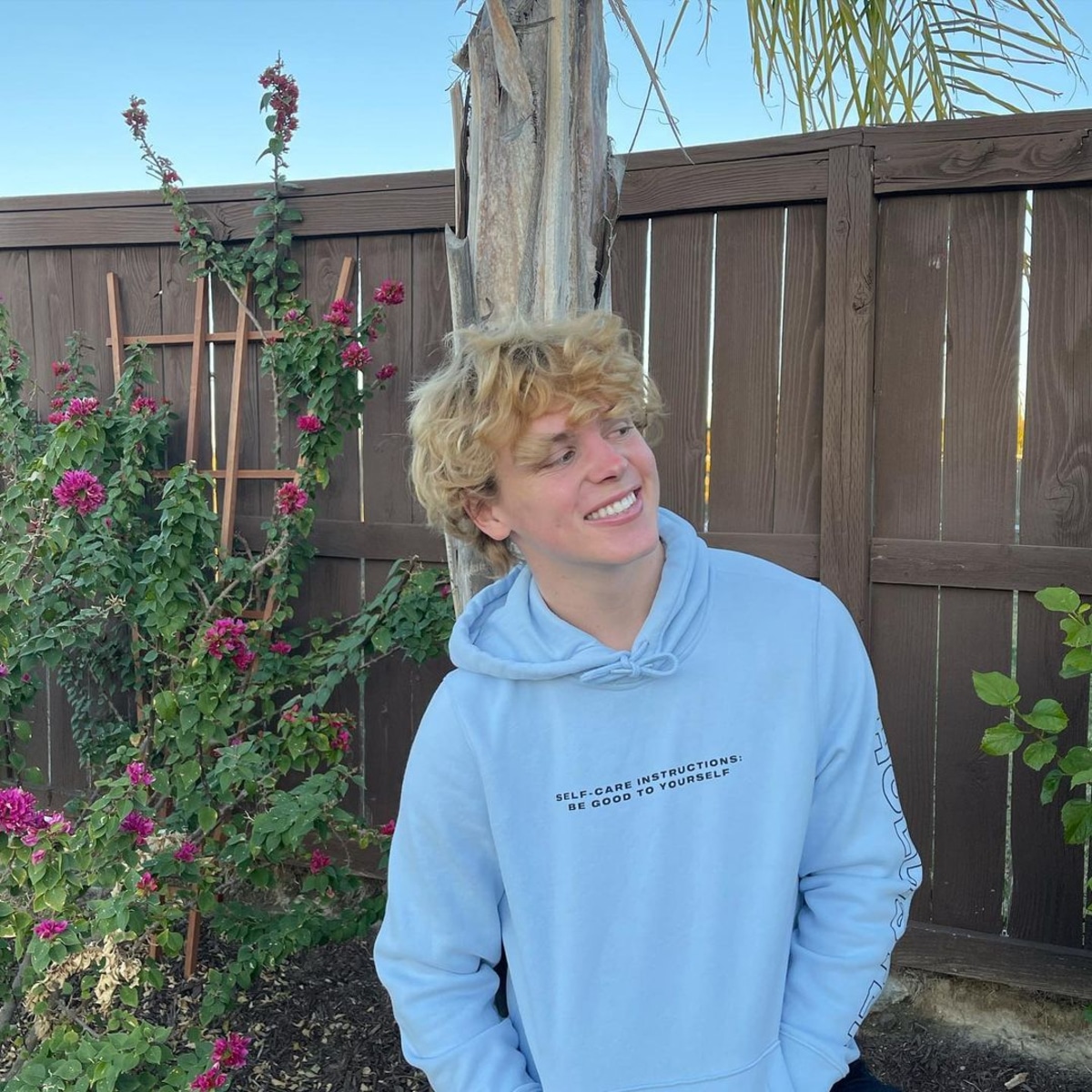 Instagram
At first glance, Jack Wright appears to have it all.
With 1.3 million Instagram followers and more than 8 million fans on TikTok, the social media star has developed a huge following as he travels the world and documents his life for the camera.
But with World Teen Mental Wellness Day officially here, Jack wanted to team up with Hollister and remind young adults that life isn't always perfect—but there are resources to make it better.
"I think it's really important to beat the stigma around teen mental health," Jack exclusively shared with E! News. "I think anyone can see a therapist because it's so important to talk to someone. For me, I've struggled with a couple of things through the past nine months and I just know that talking to people and talking to therapists and talking to my parents just really helps me through it."
The 17-year-old influencer added, "A lot of teens are lonely and feel like they have no one to talk to especially with social media. I want to be able to express that there are people out there. It's OK to talk to someone and also there's coping mechanisms."
For Jack, he's found everything from meditation and weight lifting to surfing and snowboarding makes him more relaxed and happier. He also credits supportive close friends like fellow TikTok star Sienna Gomez.
"She really cares about me and I really care about her," he shared. "So if we ever need each other, we're always gonna be there for each other."
"We're very, very close. We've been best friends since middle school," Jack continued. "I've known her for a long time…Who knows what will happen in the future, you know?"
As the coronavirus pandemic prevents people of all ages from regularly seeing friends in person, Jack understands why some may find themselves spending even more time on social media.
Watch:
Selena Gomez & More Stars Who Opened Up About Mental Health in 2020
Still, he's quick to remind his fans and followers that there is always more than what meets the eye online.
"Not everything on social media is happy and traveling and all that stuff. It's not. It's not what they make it seem," Jack explained. "People post the best parts of their life. Maybe on my Instagram, it looks like I have a happy life or I'm traveling and hanging out with friends, but I don't post the things on Instagram where I'm sad and in my room just watching Netflix because I don't want to hang out with anyone. Everyone is different and I'm sure those people that look like they're having so much fun on social media go through the same exact thing as you're doing."
Jack continued, "Still to this day I feel like I'm not doing enough. I want to be doing more."
On Tuesday, March 2, Jack joined Hollister and other TikTok stars like Rebecca Black and Maggie Thurmon by surprising high schoolers virtually with pop-up sessions to discuss mental health.
And even if you didn't get to hear from Jack, The Hype House member has a message for fans of all ages.
"My greatest piece of advice I'd say is you're not alone," he proclaimed. "Even if you feel like you're the only person out there, that no one's hearing you out, there's always gonna be someone. There's gonna be a teacher, there's gonna be a friend, there's gonna be a parent, there's gonna be someone that's there for you."