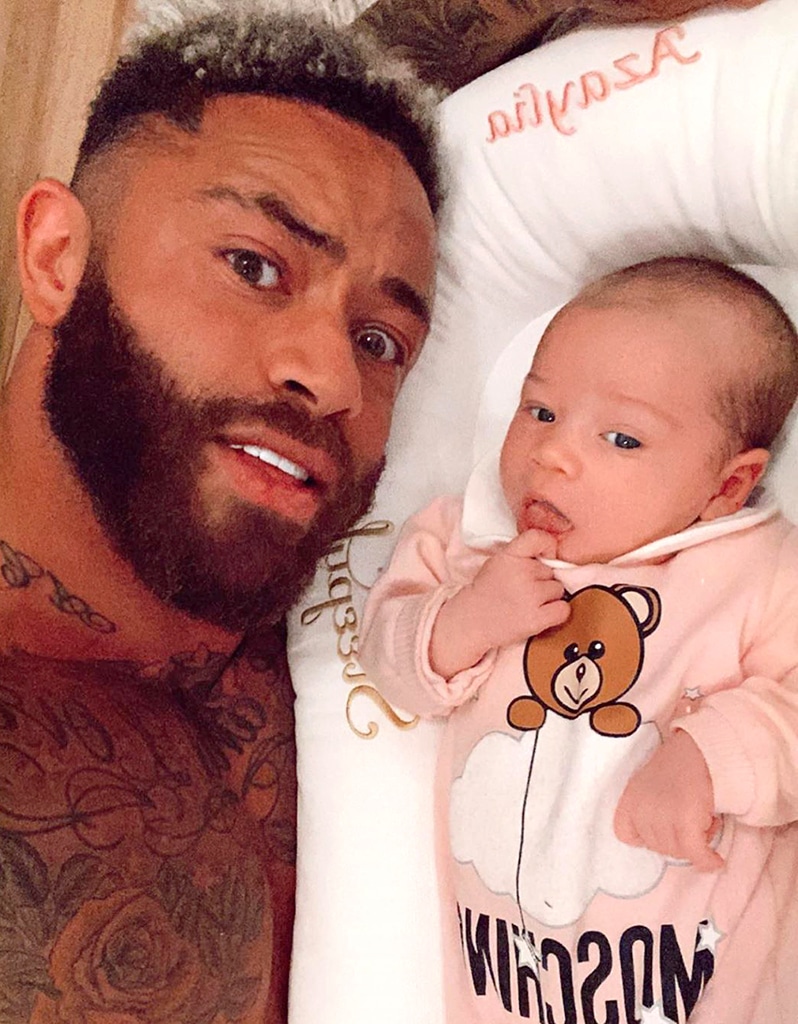 Instagram
Ashley Cain's difficult journey isn't over yet. 
The Challenge star revealed this week that he thought his 6-month-old daughter, Azaylia Diamond, would be coming home from the hospital following her battle with cancer. 
However, 10 minutes before she was supposed to leave, Ashley was "urgently informed" that Azaylia's leukemia had returned.
"Today was supposed to be a day of unquestionable happiness," he wrote on Instagram on Feb. 23. "However, it turned out like most days on this journey; A miracle blindsided by heartbreak!"
He shared a video of his baby girl ringing the bell to mark the end of her treatment, while he told the hospital staff, "We'll be staying positive." Ashley thanked them for their "amazing" care for the parents as well as the patient. 
The reality star, 30, explained that he and partner Safiyya Vorajee were told a few days ago that Azaylia would be ringing the bell, coming home and resuming treatment two days per week as an outpatient.
But after learning her leukemia was back, Ashley shared, "We crumbled and cancelled the celebration as we felt broken and numb to the core before seeing her beautiful face telling us, the show must go on and us then realising how far our little girl has come and howmuch she deserves this moment."
He continued, "She has battled against the odds, she has overcome every obstacle in her path and she has done it all with remarkable spirit and the biggest smile on her face!" 
The Ex on the Beach alum said, for now, they are "enjoying precious moments at home" until they go back to hospital on Friday, Feb. 26. 
Safiyya, who is a self-described aesthetic practitioner, posted adorable videos on her Instagram Story depicting Azaylia's time at home, playing with toys, taking a bath, enjoying a nap and munching on banana wafers. "It's so nice being home again," she said. "Just relaxed. it's been so nice for us all to be a family and sit down and have food together."
Watch:
Photographer Gifts Photoshoots to Kids With Cancer - Friday Feels
"Aunties and uncles" also came to see baby Azaylia and waved to her through the window of their house. Safiyya gushed, "The love is too much," and later added, "This just feels so beautiful to have my family home and together again, amazing."
Ashley first revealed in October that his then-2-month-old daughter was diagnosed with leukemia, which impacts the ability to fight off infections. "Yesterday I had to go through something no parent in the world should have to go through," he told fans at the time. "The single most upsetting, terrifying and heartbreaking experience I have ever been through."