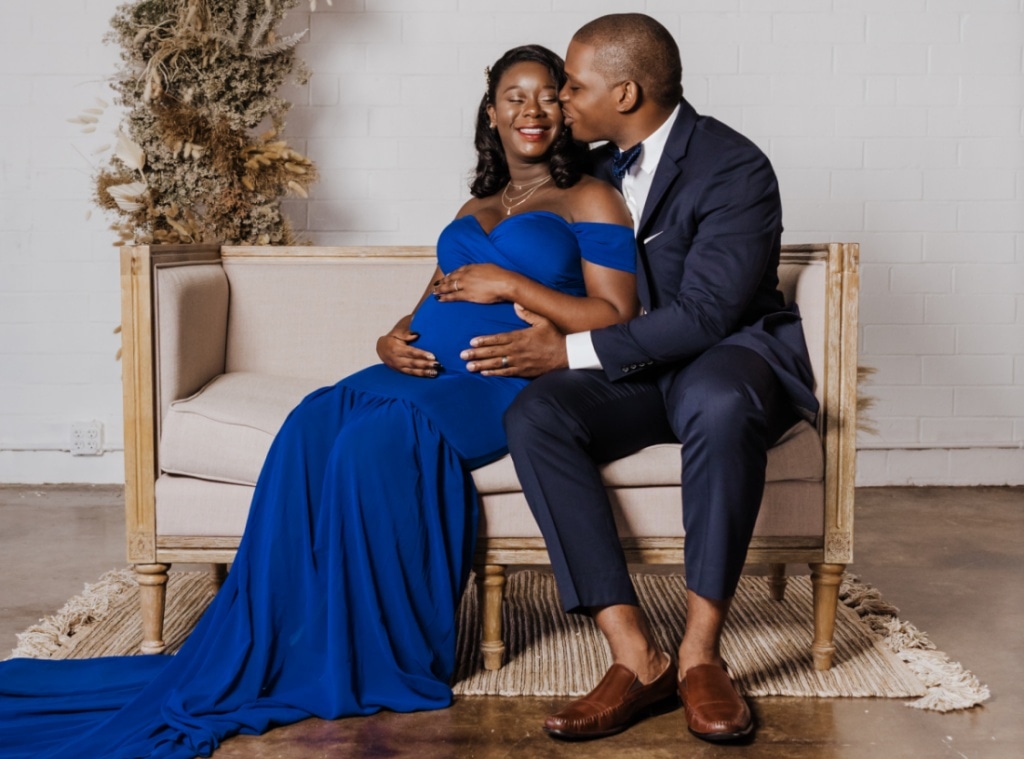 Dani Keane Photography
Deonna McNeill and Greg Okotie are seeing blue!
On Wednesday, Feb. 24, the Married at First Sight: Couples Cam stars revealed the sex of their upcoming baby. 
In a statement to E! News, Deonna and Greg shared, "We're blessed and overjoyed to be welcoming a baby boy into the world and the third little boy into the MAFS family."
The couple also participated in a maternity photo shoot captured by Dani Keane Photography. Deonna chose a blue dress for the special occasion and was styled by Sierra Teasley.
Back in September 2020, the Married at First Sight stars first announced they were expecting a baby. Since then, they've been preparing to expand their family with confidence that their spouse is going to make an excellent parent.
"I think Greg is going to be a great dad on an account of how he takes care of those around him," Deonna previously gushed to E! News. "He's very caring, has a huge heart and he really puts it out there on his sleeve."
Greg added, "Deonna is very nurturing. She's been a mother to everybody in her life—me included."
Watch:
"Married at First Sight" Couples Share First Impressions
Back in 2019, viewers watched the couple meet for the first time just moments before saying "I do" at the altar. Since appearing on season 9 of Married at First Sight, the duo has kept fans updated on their lives by appearing on the show's spinoff series, Couples Cam.
Once their baby arrives, however, the couple may be a bit more private when it comes to their son.
"We definitely don't want a lot of pictures out there or videos out there especially in the beginning," Greg previously shared with E! News. "We want to limit his or her's exposure to social media."
Deonna added, "We signed up to be public figures, but our child really didn't so to be able to keep some things private and to ourselves will allow for our child to be able to make those decisions when they grow up: Is this something you want to be a part of? Yes or no?"
Watch Deonna and Greg's journey to parenthood on Married at First Sight: Couples Cam (produced by Kinetic Content) every Thursday night at 8 p.m. on Lifetime.
Us was first to report the sex reveal.