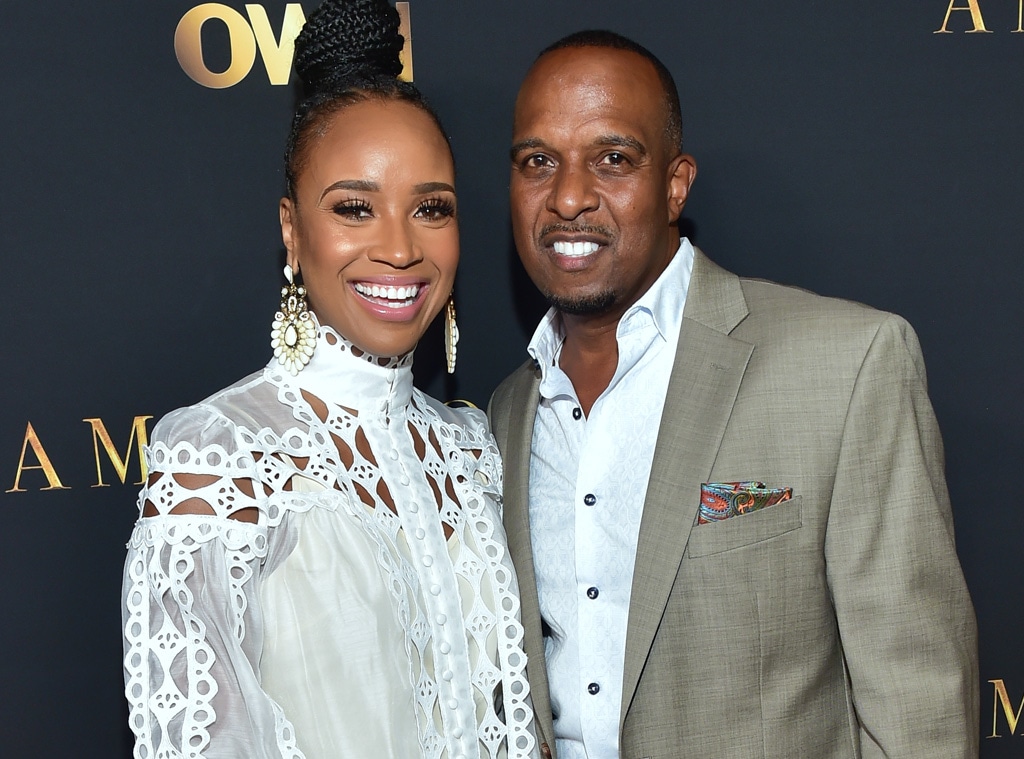 Prince Williams/Wireimage
Keeping your marriage strong and healthy is easier said than done.
During their 15 years as husband and wife, Dr. Contessa Metcalfe and Dr. Scott Metcalfe have raised three kids, expanded their business accomplishments and opened up their lives for Bravo cameras.
But as season eight of Married to Medicine kicks off this weekend, viewers will see the couple face twists and turns that could test their bond.
"We've been through a lot and when communication starts really getting to a point where it ceases, then it starts to really affect the relationship," Dr. Contessa exclusively shared with E! News. "You start having to figure out where you're going to go from there. I think with the pandemic and us working all the time and me finishing up on my degree and definitely having some resentment about not feeling supported in that and then me opening up my own practice, it's just a lot. It's been trying on our relationship."
Last season, Dr. Contessa worked on getting her degree in public health. As the Bravo star spent more time away from home studying and working, her husband struggled to completely support her decision.
"Me asking for something that was really important to me is a big ask for him so there were moments where he was like, 'OK, do it' and logistically it's challenging," she admitted. "There were sacrifices we made as a family to get it done."
Watch:
"For Real: The Story of Reality TV" Premieres Mar. 25 on E!
Dr. Contessa added, "But my husband is one of the best people I've ever met in my life. He is an amazing father and marriage is for better or for worse. It's not always so simple and you got to really define what happiness means and what's kind of too much. We're still working on some of that."
Although their obstacles may not be fixed overnight, Dr. Contessa is proud to join her castmates in offering real glimpses of marriage on reality TV. And while previews show the spotlight may be placed on her relationship this season, the Navy veteran sees positives in sharing her story.
"A lot of people feel like they could never do reality television," she explained. "I know Black people are really big on secrets. Keep your dirty laundry to yourself, but I feel like that's toxic and that toxicity, you can try your best to suppress it, but you can't ignore things and hope it goes away. You have to deal with it. Some of it was freeing and an opportunity to grow and heal."
And for the record: The entire cast of Married to Medicine plans to be an open book during a season unlike any other. 
In the first episodes alone, Dr. Jackie Walters and Dr. Simone Whitmore will try to figure out if their friendship is worth repairing. And yes, Kari Wells and Lisa Nicole Cloud will return to the show as friends of he cast. 
"This season was so full of drama," Dr. Contessa teased. "If there's not a fight or disagreement or misunderstanding in every episode, I would be shocked. It was crazy. Just get ready for us and don't be mad at us because there's probably going to be more drama than you've ever seen."
New episodes of Married to Medicine air Sunday nights at 9 p.m. only on Bravo.
(E! and Bravo are part of the NBCUniversal family)