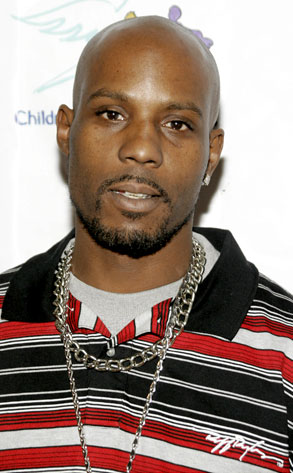 Paul Redmond/Getty Images
UPDATE: DMX pleaded guilty May 22 to felony aggravated assault for tossing a food tray at a guard while he was in jail. He is due in court for sentencing June 8.
_______________________________
We're hoping that, wherever he is now, DMX is turning over a new leaf.
The rapper-actor was released from a Phoenix jail Thursday after serving a 90-day sentence for a variety of felonious behavior involving drugs, dogs and identity theft.
DMX, whose real name is Earl Simmons, was sentenced Jan. 30 after cutting a deal with prosecutors on more than a dozen felony counts racked up over the prior 12 months. He ultimately pleaded guilty to one count each of animal cruelty, theft, marijuana possession and possession of a narcotic.
But having served his time, why did DMX have to pay a $10,000 bond to secure his release today?