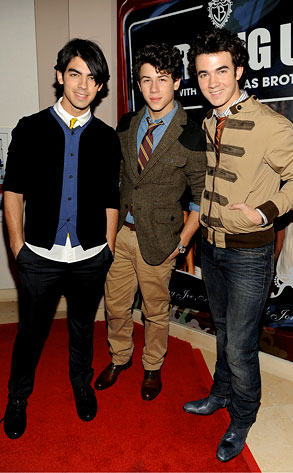 Jordan Strauss/Getty Images
The Jonas Brothers don't intend to catch anything harsher than the "Love Bug."
Just as Hugh Jackman is preparing to cross the border with Wolverine, the tween-pleasing trio has postponed two Sunday concerts in Mexico to July 31 in light of the recent swine flu outbreak.
"We know the situation is stabilizing and that many fans travel long distances to live the experience of seeing a Jonas Brothers concert," read a statement on Arena Monterrey's website. "That is why we hope that your experience and your enjoyment of the concert will be as pleasant as possible."
Joe, Nick and Kevin had been planning to pop-rock the house twice Sunday, in the afternoon and evening.