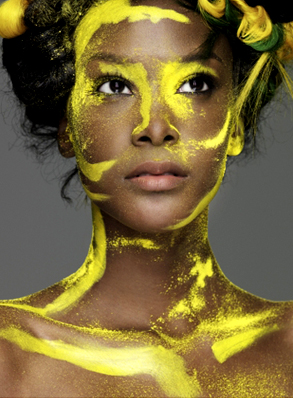 Keith Major/The CW
With all signs pointing to wide-eyed Allison Harvard coming out the winner of cycle 12 of America's Next Top Model, it came as quite the surprise when Teyona Anderson took the coveted title.
"I was surprised. I thought it was going to be Allison," Teyona tells us. "The judges loved her so much. It feels good [to win]. It's [just] hitting me now."
It was a hard final stretch for the model, though. "I think the last episode, when we did our commercial, I didn't feel like I could do it anymore," she admits. "I just felt the pressure of the competition. That's when everything hit me, like I need to do great if I want to be in the final two. I felt as though I could do it still, but that's when the pressure hit me."
And that's when the tear ducts started up. Teyona didn't shed a tear all season until her final shoot. She explains, "I felt bad and that made it worse because I lost it during a shoot. That had me thinking even more that I would be sent home. I'm glad it didn't get me sent home, but my nerves just got the best of me, and I couldn't control it anymore."
Of the online buzz that Tyra Banks was playing favorites, Teyona says it's rubbish. "If that was the case, if she was playing favoritism, why pick two black girls? Why not pick all three of them? So, I don't think that's true at all. I didn't feel like it was a favoritism at all."
Check out what the second- (Allison Harvard) and third-place (Aminat Ayinde) winners have to say...