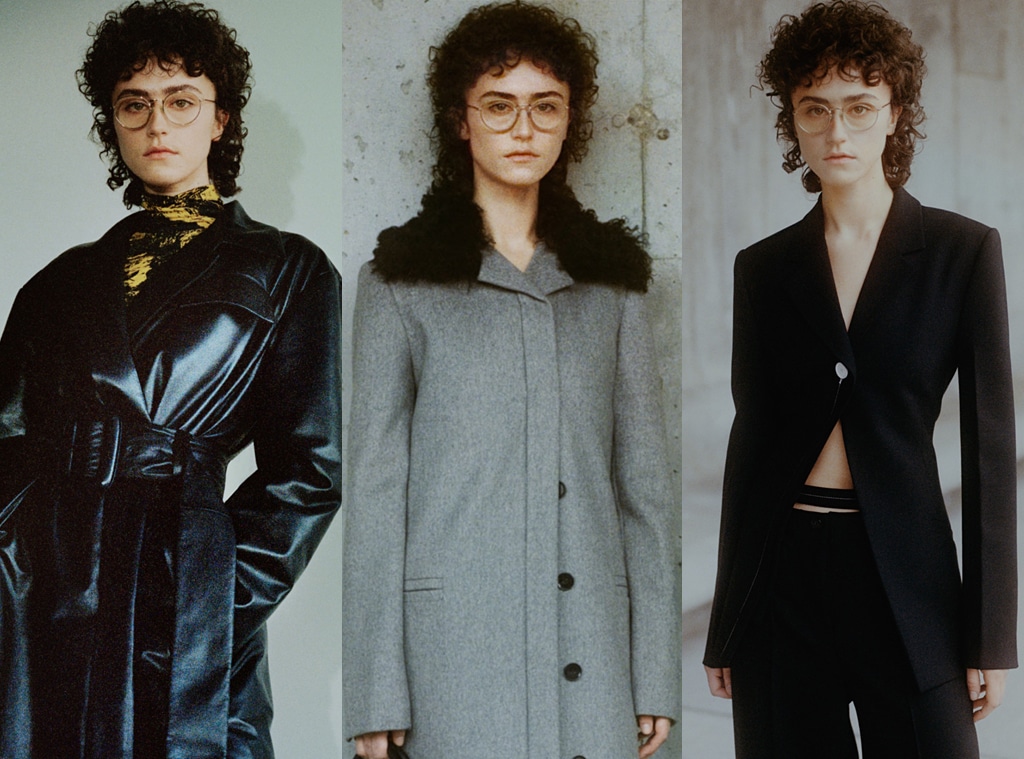 Daniel Shea
Ella Emhoff just made her New York Fashion Week debut!
The 21-year-old daughter of Second Gentleman Doug Emhoff and stepdaughter of Vice President Kamala Harris walked in the Proenza Schouler on Thursday, Feb. 18.
The college-student-turned model sported three looks during the socially distant presentation. First, she donned a light gray virgin wool coat that featured a detachable shearling collar and was paired with slashed waist pants, butter-colored shearling slippers and a black piper bag. Next, she hit the runway in a navy leather belted trench coat and a yellow and black swirl print jersey turtleneck top—completing the ensemble with a dark navy quilted bag. For her final look, Ella wore a black virgin wool blend blazer over a pair of matching slashed waist pants.
Meadow Walker, daughter of the late Paul Walker, and Lineisy Montero were also among the models to walk in the show. The fall-winter collection, designed by Jack McCollough and Lazaro Hernandez, showcased a wardrobe that was, as the brand put it, "created to comfort, inspire and empower the modern-day woman" and featured everything from cable knit sweaters to tie dye dresses.
Ella signed with IMG Models in late January. "I was pretty surprised when everything with IMG was happening," she told The New York Times, "because when I was younger, I never saw that as being part of my timeline." 
According to the newspaper, Ella, who is also a student at Parsons School of Design, had been modeling on an off for the last year with a different agent. However, she'd had her concerns about the industry. 
"As someone who, like a lot of young girls out there, had self-confidence issues, it is intimidating and scary to go into this world that is hyper-focused on you and the body," she explained. But per the publication, she changed her mind after seeing the diversity of models in the business and wanting to be "part of that change"—not only as an artist but also as someone with, as she put it, "really weird tattoos and kind of a funky haircut."
Ivan Bart, president of IMG Models, told The New York Times he spotted Ella after she wore a Miu Miu coat to the 2021 Presidential Inauguration, thinking, "Wow, she's communicating fashion."
"It's not really about shape, size or gender anymore," Bart told the newspaper, emphasizing the importance of authenticity. "Ella communicates this moment in time. There's a cheekiness and a joy she exudes."
Watch:
Joe Biden Wins 2020 U.S. Election: Celebrities React