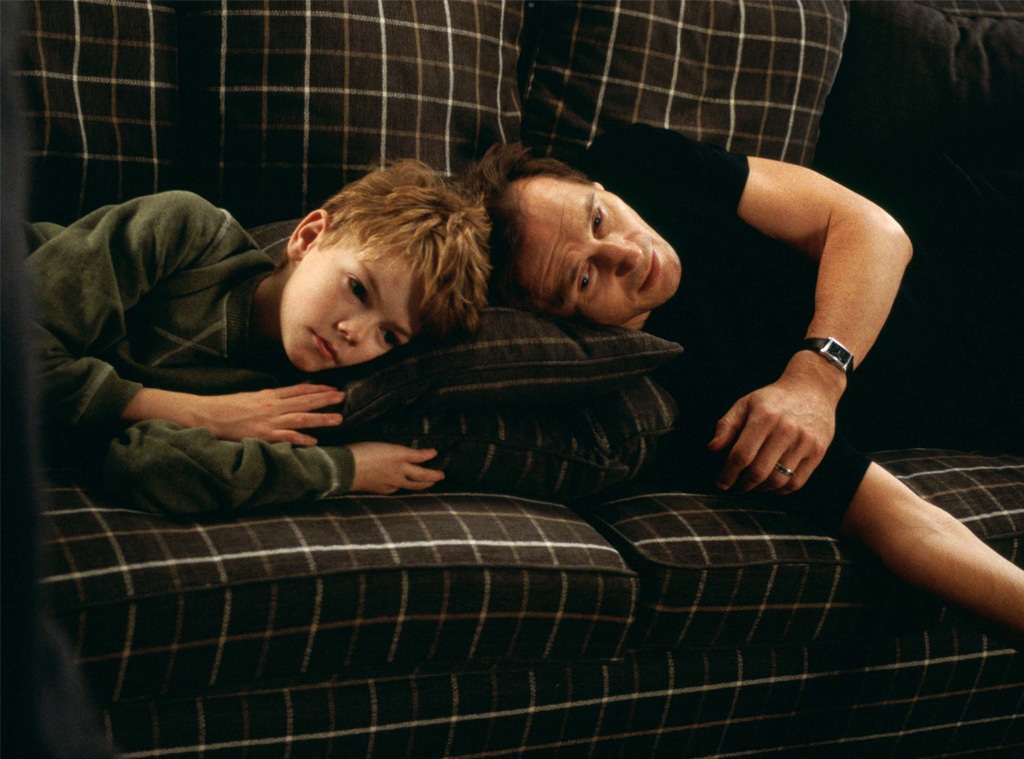 Moviestore/Shutterstock
It's been almost two decades since Thomas Brodie-Sangster appeared in Love Actually, but he still gets stopped on the street for his role in the classic rom-com.
"I don't think Love Actually is going to go anywhere," the actor told Mr. Porter for a piece published Feb. 18. "I don't mind that, that's fine."
In the film, Brodie-Sangster played Sam—the stepson of Liam Neeson's recently widowed character Daniel and a young lad who attempts to impress his crush Joanna (Olivia Olson) by learning how to play the drums for their school Christmas show.
Brodie-Sangster was just 13 years old when the movie was released in 2003. And while he told Mr. Porter being a child actor forced him to grow up very quickly, he suggested the career path was the right one for him.
"I hated, hated, hated being spoken down to in any way or mollycoddled as a child," he said. "So, when I'd go on set, everyone would just treat me as just another person hired to do a job and I loved that sense of responsibility. But, I mean, that must affect how you develop and grow as a person."
Even though he took his work seriously, Brodie-Sangster didn't take acting itself too seriously. "I could be the professional… then come home and still surround myself with toys and sit for hours in my room and just play," he explained. "That's how I looked at acting: it is just playing around, it's not that serious; it's just putting on voices and pretending to be someone else for the day, which is all I did at home with my sister anyway."
Watch:
"Love Actually": Things You Didn't Know About the Rom-Com
Now 30, Brodie-Sangster continues to tell new stories through his craft. He's appeared in movies like The Maze Runner and series like Godless and The Queen's Gambit. He also said he still enjoys exploring the worlds of make-believe.
"Sometimes I wake up in the morning and I'll pretend to be different people and characters and my voice sounds different—sometimes that's just for fun and sometimes it's intentional—I don't know," he noted. "Life can sometimes feel make-believe but you make-believe along with it to make it feel more fun. Sometimes."