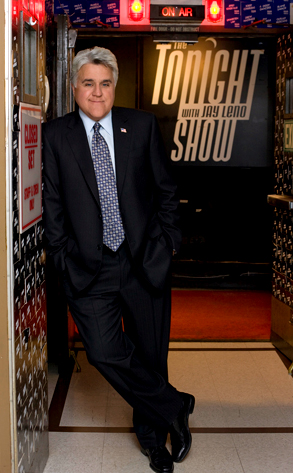 NBC Photo: Paul Drinkwater
Conan O'Brien might want to prepare a few bars of "One for My Baby," just in case.
The host-in-waiting is not only primed to be Jay Leno's successor to the Tonight Show desk but will be the final guest when Leno's late-night reign comes to an end on May 29.
A company man to the end, Leno praised his redheaded replacement as a "smart, great guy" and "a lot of fun."
"I like the guy, we're friends," Leno said of O'Brien. "Unlike the Miss California USA pageant, this is a peaceful transition of power."
Leno says he has some surprises in store as he ends his 17 years as late-night's No. 1 star. "I have something really unusual and different planned...Something really out of left field that we're gonna end on. It's something really personal and unusual."