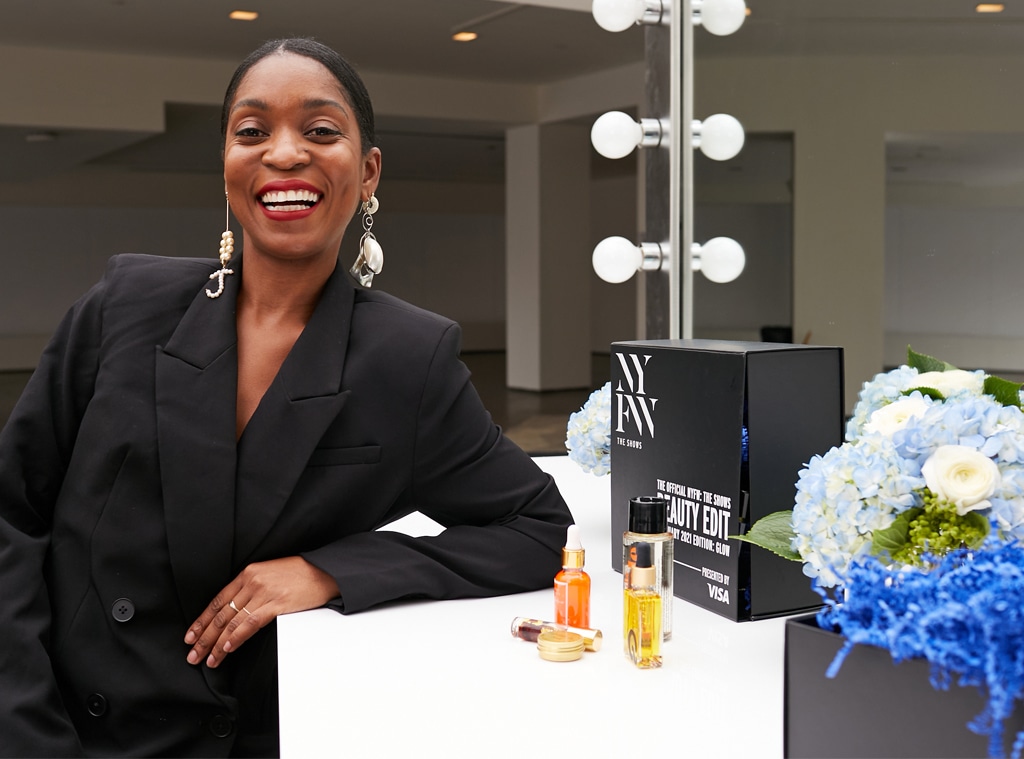 Paid content created in partnership with Visa
Five full-size skincare products for only $40 (*plus shipping and handling)? Now there's a deal we can't pass up.
NYFW: The Shows and Visa have teamed up with curator Rajni Jacques to create a skincare edit from Black women-owned brands worth $136 that you can score now for just $40, plus shipping and handling. This small-business edit includes products from Maison Quiquine, Oui the People, La Bel and Range Beauty. As part of the partnership, each of the brands will receive a grant on behalf of NYFW: The Shows and Visa to help Black women-owned small businesses recover and thrive during COVID.
"I am thrilled to partner with NYFW: The Shows and Visa to curate the Visa Beauty Edit: Glow Box, filled with beauty products that I choose and I use, brands that I believe in, not only for their products, but because the women behind the products are pushing to make sure they are building for a better future," says fashion director, creative director, television personality and public speaker Rajni.
Shop this exciting beauty edit below while supplies last and learn more about all the products within. 
Visa Beauty Edit: Glow Box
"It has always been important for me to support Black entrepreneurs and Black businesses," Rajni says of her edit. "Now more than ever, investing in businesses that serve Black and Brown people, to build equity, is key."
Maison Quiquine Truth Serum Face Oil
"There is an aura and feeling around Maison Quiquine's products that makes you feel like you are the only one that has these products, not to mention, the Truth Serum Facial Oil truly makes your skin glow!" Rajni says.
Oui the People Featherweight Hydrating Body Gloss
"[Founder] Karen [Young] understands that a brand is not just a brand, and there is a responsibility," Rajni says. "I love what she's about and what she has built. Oui the People is truly for everyone."
La Bel Lip Scrub
"These products are all natural and all about healing and protecting the skin," Rajni says. "I love the lip scrub and lip oil. Perfection."
La Bel Lip Oil
La Bel was founded by Imelda Bell, an African British model based in Brooklyn. This lip oil adds shine and has rose petals and gold flakes inside.
Range Beauty Bali Full Body Glow
Range Beauty was founded by New York fashion industry vet Alicia Scott, who noticed the lack of makeup shades available during photoshoots and runway shows. This body glow is for all skin tones and has aloe and argan oil for hydration.