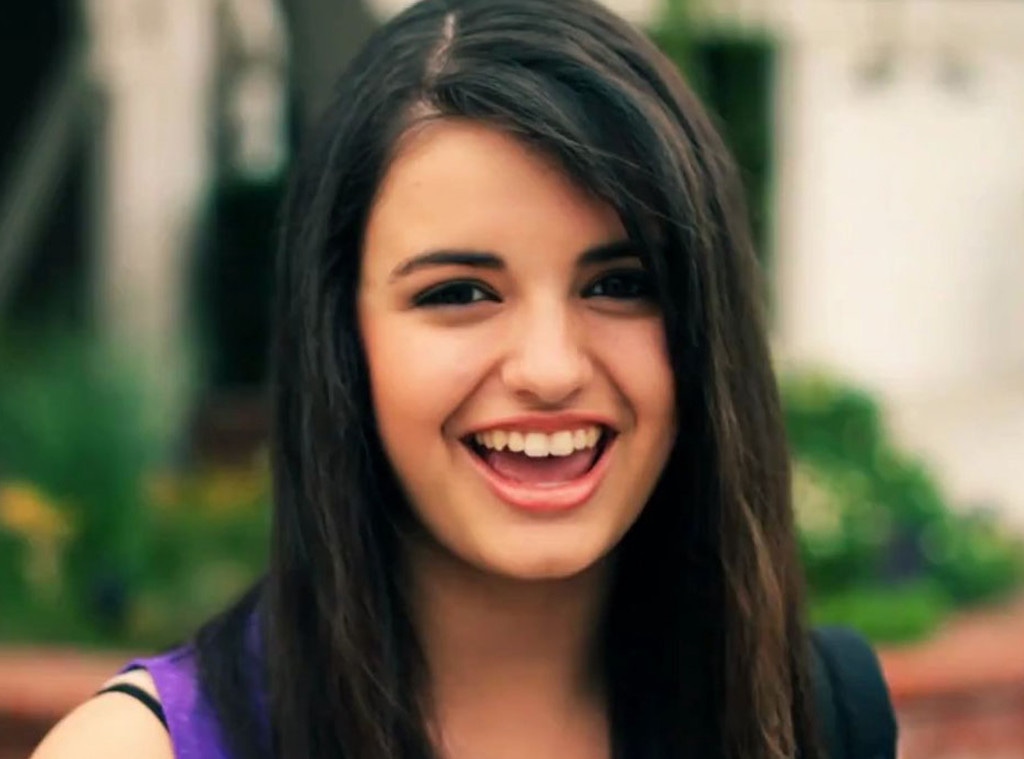 screengrab
It's almost Friday and Rebecca Black is trending online. Just like that, it feels like 2011 again. 
This week marks the 10-year anniversary of Black's signature hit, "Friday." On Feb. 10, 2011 to be exact, a music video featuring the then-13 year old performing a song her mom paid producers $4,000 to write was uploaded to YouTube. It wasn't long before the video unexpectedly blew up and became one of the last decade's viral music moments, amassing millions of views on the platform, sparking debate and spurring parodies and celebrity covers. The swift success landed Black a cameo in a Katy Perry music video and the 2011 Teen Choice Award for Choice Web Star while the lyrics of "Friday" became permanently engrained in the minds of a generation. 
Still, it was dark for Black in the glare of fame as the then-teen faced criticism, bullying and death threats. She started being homeschooled and became "unbelievably depressed" amid the backlash, as she later recalled in 2020. 
"I was just trying to be the hundreds of different types of people I thought everybody wanted me to be all at the same time," Black said in a Nightline interview. "I was just trying to survive...So many times I wish I could go back in time as the person I am now so I could tell her, 'You're going to be ok.'"
In the years since her overnight stardom, Black has forged ahead, reclaiming her identity and her voice, but never giving up on music. In February 2020, she reemerged on Instagram with a personal letter on the anniversary of the music video that changed her life. 
"9 years ago today a music video for a song called 'friday' was uploaded to the internet," Black wrote. "Above all things, i just wish i could go back and talk to my 13 year old self who was terribly ashamed of herself and afraid of the world. to my 15 year old self who felt like she had nobody to talk to about the depression she faced. to my 17 year old self who would get to school only to get food thrown at her and her friends. to my 19 year old self who had almost every producer/songwriter tell me they'd never work with me. hell, to myself a few days ago who felt disgusting when she looked in the mirror! i'm trying to remind myself more and more that every day is a new opportunity to shift your reality and lift your spirit. you are not defined by any one choice or thing. time heals and nothing is finite. it's a process that's never too late to begin. and so, here we go! this might be a weird thing to post but the honesty feels good if nothing else."
Watch:
Rebecca Black Gives Exclusive Interview
Now, she has taken on "Friday" once again—only this time, it's her way. On Feb. 10, the now-23 year old dropped the music video for a remix of her signature song featuring Dorian Electra, Big Freedia and 3OH!3. As if no time has passed at all, the new music video is trending and everybody's still lookin' forward to the weekend.