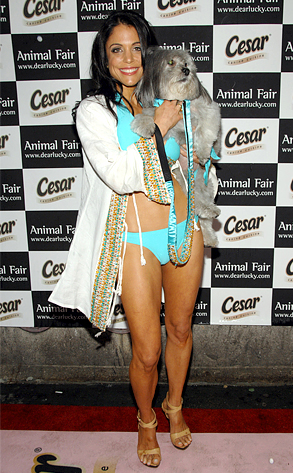 Jason Kempin/Getty Images
Bethenny Frankel is ready for her body-baring close-up.
The Real Housewives of New York City star and E! Online celebrity blogger has signed on to strip down for PETA's iconic "I'd Rather Go Naked Than Wear Fur" ad campaign.
Frankel says she has absolutely no trouble posing in the buff. She actually appears topless in a 1994 indie flick called Hollywood Hills 90028. (Yeah, we've never heard of it either.)
"I'm unexpectedly not that concerned with body image," Frankel, author of the New York Times best-selling nutritional guidebook Naturally Thin, tells me exclusively. "Take me as I am."
Frankel credits Fendi for getting her stop wearing fur...sorta.