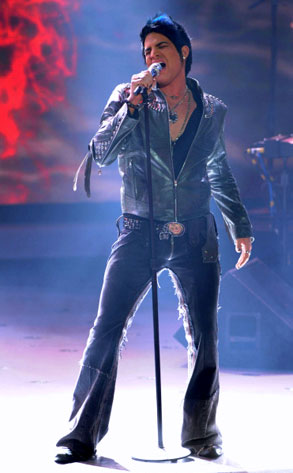 Ray Mickshaw/FOX
Yesterday, I told you about the unlikely friendship that's developed between Bette Midler and 50 Cent. I also promised you more Bette today. As always, the Divine Miss M had plenty to say about so many things:
Adam Lambert If he doesn't win American Idol, Midler doesn't think it means homophobia has reared its ugly, discriminatory head. "Don't take it as a slap in the face if you're a gay person," she said. "I pray that people don't get pissed off."
Susan Boyle Midler was stunned just like the rest of us. "Gorgeous, gorgeous, gorgeous," she gushes. "And the reason I think it is, is because it's a natural voice. It doesn't squeeze through the nose, and she doesn't do all the riffing craziness."
That's definitely not the end of it, so make sure to click on and keep reading...