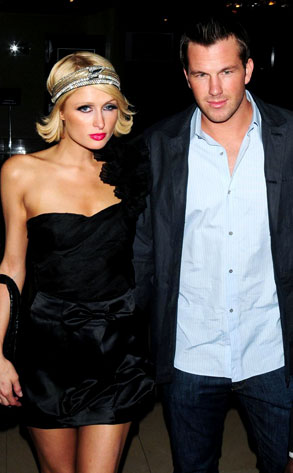 PacificCoastNews.com
Reports that Paris Hilton's house party got busted are totally wrong.
TMZ reports that the heiress threw a bash Monday night, and after angry neighbors called the cops to complain about noise, über-pricey cars parked in the neighborhood were egged by party guests.
Turns out the house in question is Doug Reinhardt's and Paris says her own Bentley was vandalized as well!
"This is ridiculous," Paris tells E! exclusively. "We had nothing to do with this. My blue Bentley was egged and I even filed a victim's report."
Police were indeed called to Doug's house twice that night...so what really happened?