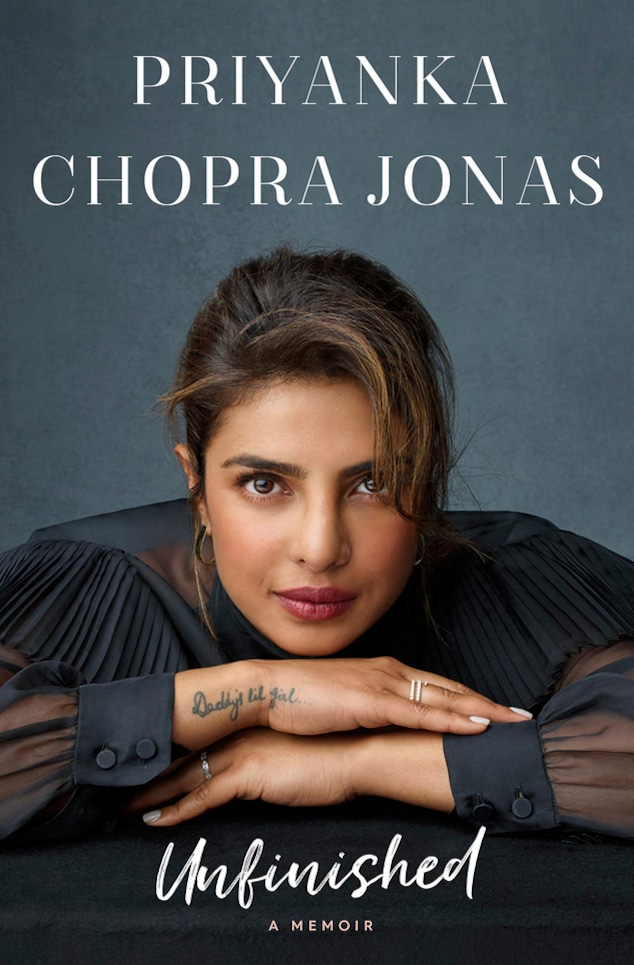 Ballantine Books
As the very title of Priyanka Chopra's new book, Unfinished, implies, there's so much more that she's hoping to do with her life.
But the multitalented 38-year-old, who after being crowned Miss World in 2000 became a huge star in her native India before making the leap to American film and TV, has quite the story to tell about how she made it this far—and the various obstacles that threatened to derail her ambitions along the way. 
Yet why release a book now, when, as she herself assures, her story is by no means complete?
"It's probably the first time as an adult that I've felt the desire to look back and reflect on how I've gotten to this moment," Chopra shares in her book's preface, noting that starting a new figurative chapter after marrying Nick Jonas in 2018 definitely inspired her to become more introspective.
From four schools in four years to her pageant days that opened up a whole new world of opportunity but also introduced her to the more demoralizing side of the entertainment industry, her rise to the mountaintop as a Bollywood star to her struggles getting a foothold in Western showbiz, her desire to lead a full, independent life to falling head over heels for a Jonas Brother, Chopra dives deep in Unfinished, available wherever books are sold Feb. 9.
And here are some of the most compelling parts to watch out for:
Yet while alone time is precious, the work continues!
Watch:
Nick Jonas & Priyanka Chopra Celebrate 2nd Wedding Anniversary
In addition to celebrating her new book, Chopra's latest film, White Tiger, a darkly comedic look at the class divide in India, is currently streaming on Netflix.
Asked about what she envisions for the future, now that the story of Unfinished has been told, she told the Los Angeles Times in a new interview, "I want to take on roles that make me nervous and uncomfortable. I want to check in with my artistic self and lean in as a producer and tell the stories I want to see—female stories, South Asian stories. I want to be an entrepreneur. Probably have a family. There's so much.
"I feel like it's been 20 years that I've been doing this, but there's so much that, God willing, given the opportunity I still want to do."
—With reporting by Beth Sobol