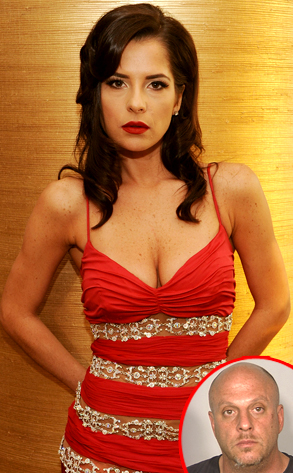 Denise Truscello/Getty Images, Clark County
UPDATE: Wetter was sentenced Sept. 8 to at least a year in prison and ordered to pay Monaco $5,000, as well as $175 in court fees.
______________________________
The man who allegedly burgled Kelly Monaco's hotel room has not been robbed of his day in court.
A Las Vegas judge determined Tuesday that there was enough evidence against suspect Merrill Wetter, accused of breaking into the General Hospital star's penthouse suite at Planet Hollywood Resort & Casino last month, to send the case to trial.
"He will be arraigned and enter a plea in district court on May 20," says Michael Sommermeyer, the court information officer for Clark County.
Wetter initially pleaded not guilty April 28 to charges of burglary, home invasion, trespassing and defrauding an innkeeper (rather quaint-sounding, that last one).
There is solid evidence against the defendant, a police spokesman tells E! News.
"Wetter was arrested after being identified by an eyewitness and being identified on video footage from the hotel," he says.