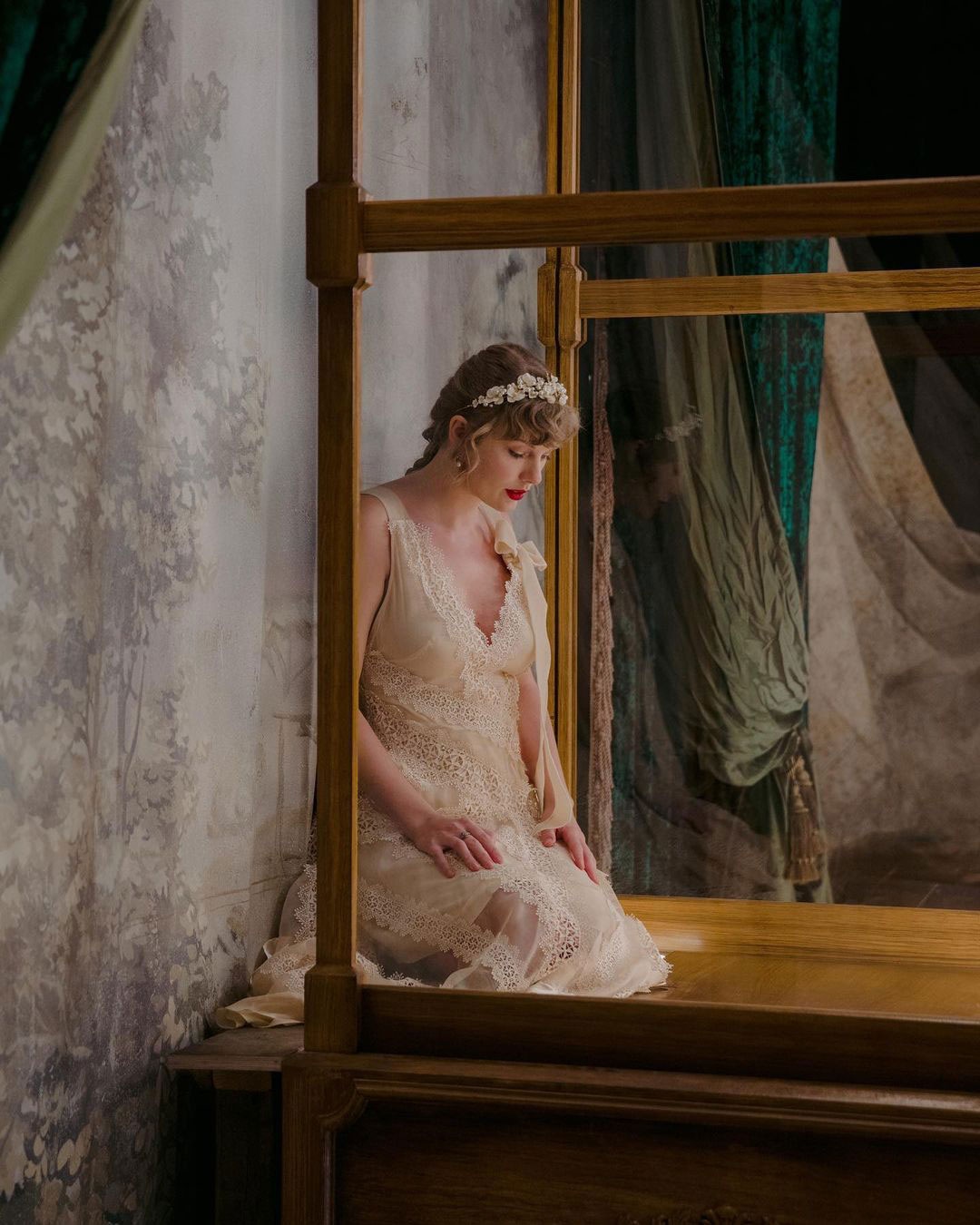 TAS Right Management
UPDATE: Taylor Swift and Evermore theme park are shaking off their respective lawsuits.
Following a legal battle over the evermore name, a spokesperson for the Grammy winner tells E! News, "As a resolution of both lawsuits, the parties will drop and dismiss their respective suits without monetary settlement."
_____
UPDATE: Taylor Swift's team continues to fight back against Evermore theme park. 
In court documents obtained by E! News, TAS Rights Management, the company that handles Taylor's trademark and music rights, has filed a countersuit alleging the Utah property used three songs from the Grammy winner without proper licenses including "Love Story," "You Belong With Me" and "Bad Blood." 
"Starting in 2019, through phone calls, emails, letters, and draft license agreements, BMI repeatedly informed defendants both of the copyrighted nature of the Works and of the unlawful nature of their continued use of the same in public performances at Defendants' theme park," court documents stated. "Defendants ignored these messages, opting instead to continue using the Works without authorization, with full knowledge of their infringement, to drive attention and attendance to their theme park." 
TAS Rights Management hopes to recover damages and to enjoin the theme park from continued infringement. E! News has reached out to Taylor's team and Evermore theme park for additional comment and has not heard back.
————
Taylor Swift's team is slamming a lawsuit from a Utah theme park named Evermore.
In court documents obtained by E! News, Evermore claims the singer's latest album has infringed its trademark by using the same name.
The theme park's owners said the release of evermore had caused confusion about whether the two were linked. In fact, the Utah venue claimed in court documents that there was a "dramatic departure from typical levels" of traffic on its website in the week after the album's release.
On Thursday, Feb. 4, Taylor's team responded to the lawsuit in a statement to E! News. 
"The fact is, this frivolous claim is coming from Ken Bretschneider, founder and CEO of an experience park," a spokesperson for Taylor said. Her spokesperson added the "true intent of this lawsuit should be obvious" in light of lawsuits, debts and liens the company is reportedly facing. In August 2020, Ken addressed his legal battles telling Utah Business, "We are honest people who pay our bills, but we were placed into a deep financial hole, which we are working diligently to climb out of."
According to BBC News, Taylor's legal team also responded to the claims in a letter to the court writing, "Your client has suffered no damages whatsoever and, in fact, has openly stated that Ms Swift's album release creates a 'marketing opportunity' for your client's troubled theme park."
Watch:
Taylor Swift's Most Memorable Career Moments
Utah's Evermore Park describes itself online as an experience park where guests of all ages can escape to a new realm–the fantasy village of Evermore. 
"Guests interact with characters, go on quests, and become a part of the world of Evermore," their website stated. "The village of Evermore is a growing entity with changing themes, buildings, citizens, and quests." 
As for Taylor's evermore, the surprise album was released on Dec. 11 and was the singer's second body of music filmed during quarantine.
"To put it plainly, we just couldn't stop writing songs," Taylor shared with her Instagram followers when announcing the sister album to folklore. "To try and put it more poetically, it feels like we were standing on the edge of the folklorian woods and had a choice: to turn and go back or to travel further into the forest of this music." 
"We chose to wander deeper in. I've never done this before," she continued. "In the past I've always treated albums as one-off eras and moved onto planning the next one after an album was released."
Taylor's ninth studio album would open atop the Billboard 200, making the singer the first woman in U.S. history to amass eight consecutive number-one debuts.
(Originally published Thursday, Feb. 4, 2021 at 11:09 a.m. PST)