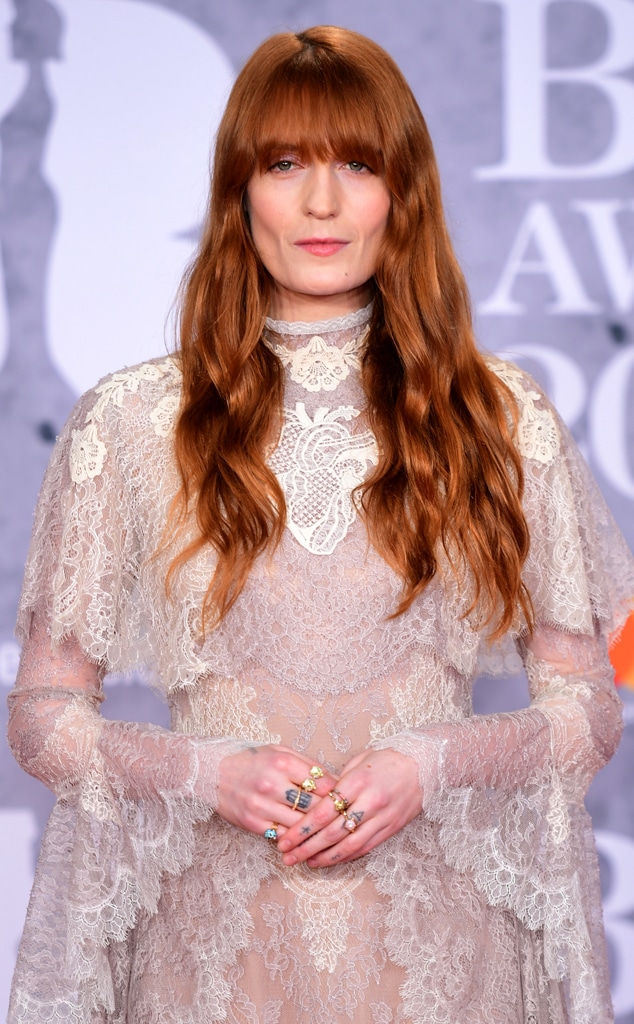 Ian West/PA Images via Getty Images
Florence Welch is celebrating a major milestone.
The 34-year-old singer marked seven years of sobriety on Tuesday, Feb. 2. In honor of the occasion, the Florence and the Machine star took to Instagram and sent "love and support to anyone who is struggling."
"If you are feeling shaky around ED issues, drugs or alcohol, I completely understand," she wrote. "The desire to disassociate is so strong. But please don't give up. We are going to need you on the other side."
Welch has opened up about her journey to sobriety before. In a 2019 piece penned for British Vogue, for instance, she recalled getting sober at age 27, just a few months after her mother made a speech—"a plea, really"—to her friends at her birthday party asking them to keep her alive and "out of the notorious '27 club.'"
For Welch, partying was, as she put it, a "defining feature" of her personality. In fact, she told Rolling Stone music and alcohol were her "first two loves."
"When I stopped, there was this sense that I was letting some ghost of rock history down that I just couldn't cope anymore," she told the publication in 2018. "It was monumental. It wasn't like, 'I want to be healthy and I need a change of pace.' It was like, 'I'm going to die. I need to stop.'"
This wasn't her only battle. In both articles, Welch also discussed her eating disorder recovery. "There are other everyday miracles, too," she wrote for British Vogue. "I haven't weighed myself in four years–I have no idea how much I weigh right now. Five years ago, I could have told you how much in the morning, at night, clothes on, clothes off. With and without jewelry. To let go of that sometimes feels like a bigger achievement than headlining Glastonbury."
In addition, the six-time Grammy nominee has shared her story through her music. Notably, in her High as Hope song "Hunger," she sings, "At 17, I started to starve myself. I thought that love was a kind of emptiness. And at least I understood then, the hunger I felt. And I didn't have to call it loneliness."
Welch told Rolling Stone her eating disorder recovery didn't happen overnight. "It's funny 'cause it's one of the most insidious things you can have," she said. "I have a healthy relationship with my body now more than I ever did before, but it took me a long time. And it stays with you in really weird ways. So it's hard to say, 'When did you overcome it?' Because you would have overcome some of the behavior a long time ago but the head stuff, it takes a while. It comes back in really strange ways, which I was looking at in this record. It's very hard to accept love. If you've been denying yourself nourishment in some way, you also have a tendency to deny yourself emotional nourishment."