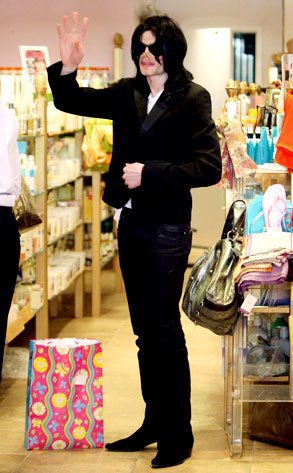 ODuran/Fame Pictures
UPDATE: President and CEO of AEG Live has released the following statement to E! News:
"We are aware of the allegations which we believe are completely meritless. Rehearsals have been uninterrupted and continue on schedule."
———————
British oddsmakers figured that Michael Jackson would come up with some excuse not to perform his Final Curtain Call. But we're guessing even they didn't see this coming.
A promoter tells E! News that he's willing to go to court to shut down the King of Pop's multi-night stand at London's O2 arena because it violated an earlier deal Jackson's manager had signed for a Jackson family reunion show that included a reunited Jackson 5 along with sister Janet.
"We have a noncompete [clause]," says Patrick Allocco, president and CEO of AllGood Entertainment. "Prior to our show, Michael cannot perform anywhere in the world."
According to Allocco, Jackson's manager, Frank Dileo, signed the deal last November committing the King of Pop and the rest of the clan to a show scheduled for July 3, 2010 in Austin, Texas. But Jackson's solo stand is set to kick off this July.