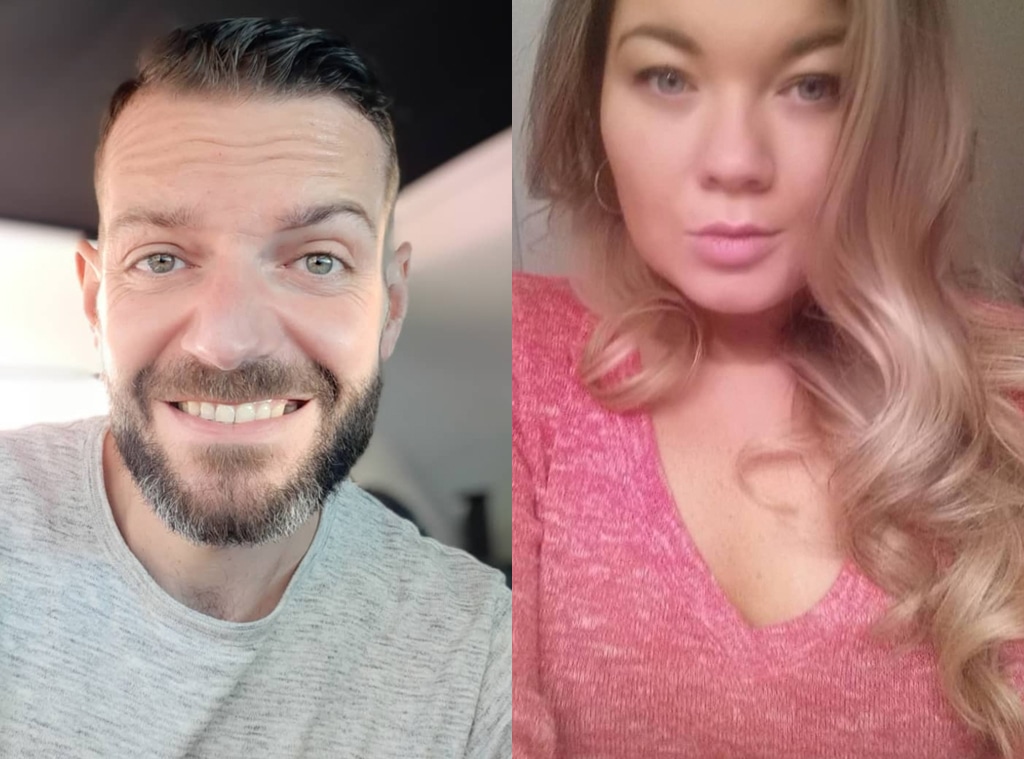 Instagram
Amber Portwood is setting the record straight on her relationship with Dimitri Garcia.
When Teen Mom OG kicked off a brand-new season in January, fans witnessed a rare glimpse of the pair talking via Facetime. While some speculated that there was trouble in paradise, Amber exclusively revealed to E! News that they are still in touch and dating.
"I haven't seen Dimitri in 11 months," she explained. "I still have love for him and we still talk. He's a good guy. He's a great guy."
Amber continued, "I've never in my life met such a genuine guy. You can't throw somebody like that away for 11 months. To sit there and say that I know what's going to happen tomorrow or when he's going to be coming back, that would be a lie. I do say that we're dating and no, I don't say we're boyfriend and girlfriend. My whole vision at the moment is on my own personal growth and focusing on my children." 
In fact, Amber said she is focused on being the best mom to her 2-year-old son James, who she shares with ex Andrew Glennon, as well as 12-year-old daughter Leah, who she co-parents with Gary Shirley.
Recently, Amber asked her daughter what she thought of Dimitri. Her answer pleasantly surprised mom. "I just asked Leah one day, 'What do you think about Dimitri?' and she's like, 'I don't know. I like him,'" Amber revealed. "She's not one to lie because when I asked about another one, she went, 'No, I didn't like him.' That's just Leah."
The Never Too Late author added, "If Leah doesn't like somebody, then that means a lot to me… She just wants to see her mom happy just like her mom wants to see her happy."
And as so many kids can relate to during the COVID-19 pandemic, Leah is able to attend school in person twice a week while also continuing virtual learning. According to Amber, the middle schooler is a straight-A student who wants to be a doctor or lawyer someday.
But as Leah enters those pre-teen years and stays primarily with Gary and his wife Kristina Shirley, Amber can't help but notice a change in her daughter. From the MTV star's perspective, Leah is not afraid to ask questions about mom's past. As a result, Amber is being careful with how much she shares.
Watch:
Amber Portwood Considers Ex Gary Shirley Part of the Family
"She's definitely coming at me," Amber explained. "She definitely wants to know, 'What the hell happened mom? Why this? Why that?' I say, 'And you have every right and I'm going to give you your space. You let me know baby girl.' We still talk and snap and we still say, 'I love you.' I still see her, but she's just getting older and she wants to know why and what happened back in the day and she wants to know certain things."
"It's hard because it's hurtful to me when she feels possibly like she has more of a connection with somebody else than me because I'm not around as much as other people," Amber continued. "That sucks. I'm an hour way. It's hurtful, it really is. But I'm happy to watch my daughter become this strong queen." 
Teen Mom OG airs Tuesday nights at 8 p.m. only on MTV.