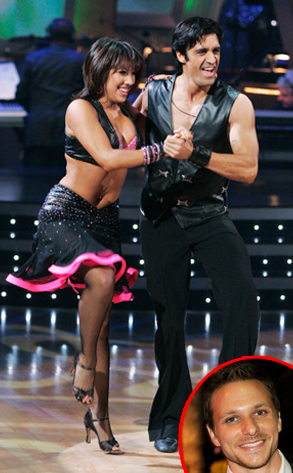 ABC/KELSEY MCNEAL, Stefanie Keenan/Getty Images
Drew Lachey may have won season 2 of Dancing With the Stars with the help of Cheryl Burke, but that doesn't mean he'll always have her back.
Lachey told us this weekend that he is not rooting for Burke and Gilles Marini to take home the disco-ball trophy.
If not Team Burke, then who is Lachey voting for? Read on to find out.