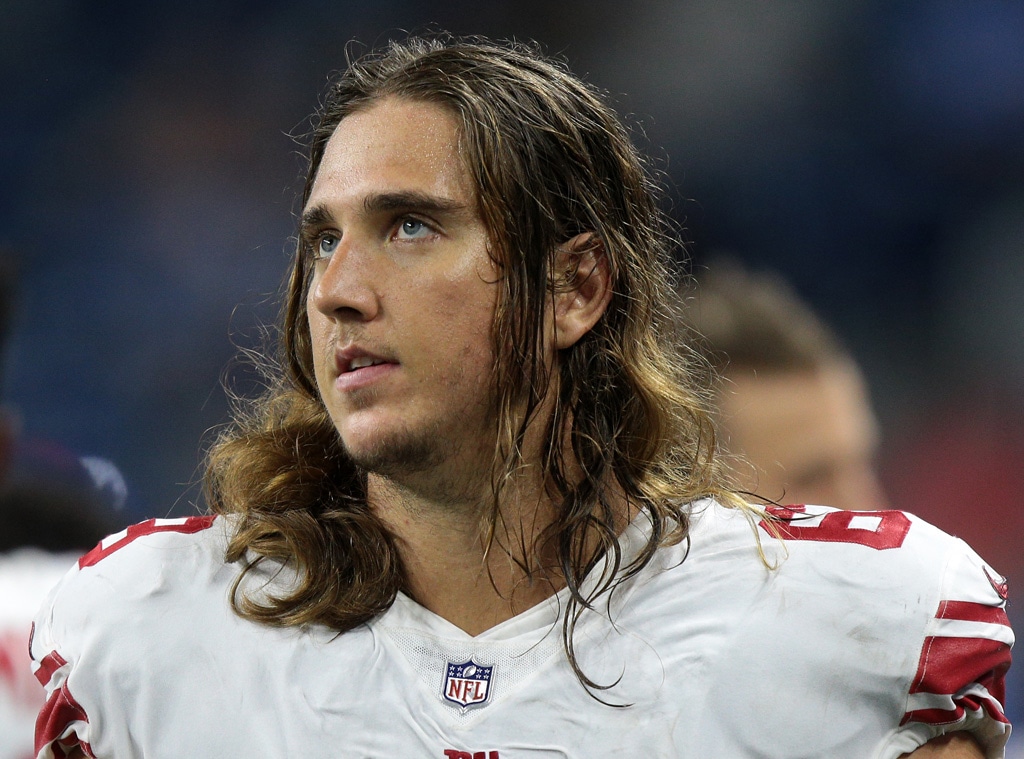 Jorge Lemus/NurPhoto via Getty Images
NFL player Chad Wheeler was formally charged with domestic violence on Wednesday, Jan. 27 after he was arrested over the weekend.
The 27-year-old offensive lineman, who played in five games with the Seattle Seahawks during the 2020-2021 season, is accused of assaulting his girlfriend in Kent, a suburb of Seattle. He was arrested early in the morning on Saturday, Jan. 23 and was released after posting $400,000 in bail. 
According to court documents obtained by E! News, the athlete was charged with first-degree domestic violence assault, domestic violence unlawful imprisonment and resisting arrest. The documents allege that he strangled the victim until she lost consciousness. 
In a case summary submitted by the prosecuting attorney and obtained by E! News, Wheeler is accused of "viciously" attacking the woman. The documents state in part, "When the victim regained consciousness, for the second time, and began to realize what had just happened, she observed the defendant come back into the bedroom and calmly, with surprise, remark, 'oh, you're still alive.'"
According to the documents, the woman received emergency medical treatment for multiple injuries.
Wheeler is due in court on Feb. 9 for the arraignment, where he is expected to enter a plea. The prosecution has requested electronic home detention and that his ankle device be equipped with GPS monitoring.
The Seahawks announced on Jan. 27 that Chad has been released from the team. The player, who went undrafted out of USC in 2017, previously played for the New York Giants.
"The Seahawks are saddened by the details emerging against Chad Wheeler and strongly condemn domestic violence," the Seahawks' statement read. "Our thoughts and support are with the victim. Chad is a free agent and no longer with the team. If you are experiencing domestic violence, call the National Domestic Violence Hotline at 1-800-799-7233, or go to thehotline.org. All calls are toll-free and confidential. The hotline is available 24/7 in more than 170 languages."
The NFL said in a statement that the case is currently under review by their personal conduct policy and that he would be subject to discipline, depending on the outcome of the investigation.
Wheeler posted a series of tweets on Jan. 27 in which he said he is walking away from the sport and seeking help.
"Events happened over the weekend that transpired from a manic episode," he tweeted. Wheeler added that he is "deeply sorry for the pain and suffering that I have caused to [the victim] and her family."
For more information on domestic abuse or to get help for yourself or someone you love, visit the website for The National Domestic Violence Hotline (http://www.thehotline.org/) or call 1-800-799-7233.