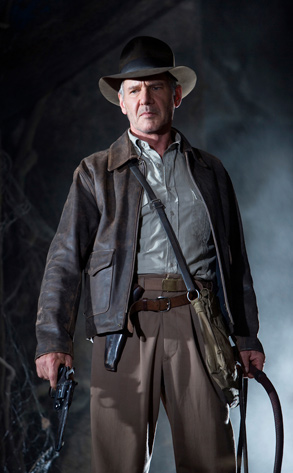 David James/Paramount Pictures
Indiana Jones fans, the theory goes, are different.
"They're not like Trekkie fans, and they're not like Star Wars fans," says filmmaker Brandon Kleyla, choosing his words carefully. "They're more humble."
Or maybe not.
Fans of the George Lucas-Steven Spielberg adventure franchise are expected to help Indiana Jones and the Kingdom of the Crystal Skull, opening on nearly 4,000 screens at midnight tonight, to a five-day debut of a very unhumble $150 million. Or more.
"It looks to be the movie that all other blockbusters will try to beat for the summer box-office crown," Gitesh Pandya, editor of BoxOfficeGuru.com, said in an email interview.
Pandya foresees a Thursday-Monday, extended Memorial Day weekend opening "north of $150 million."