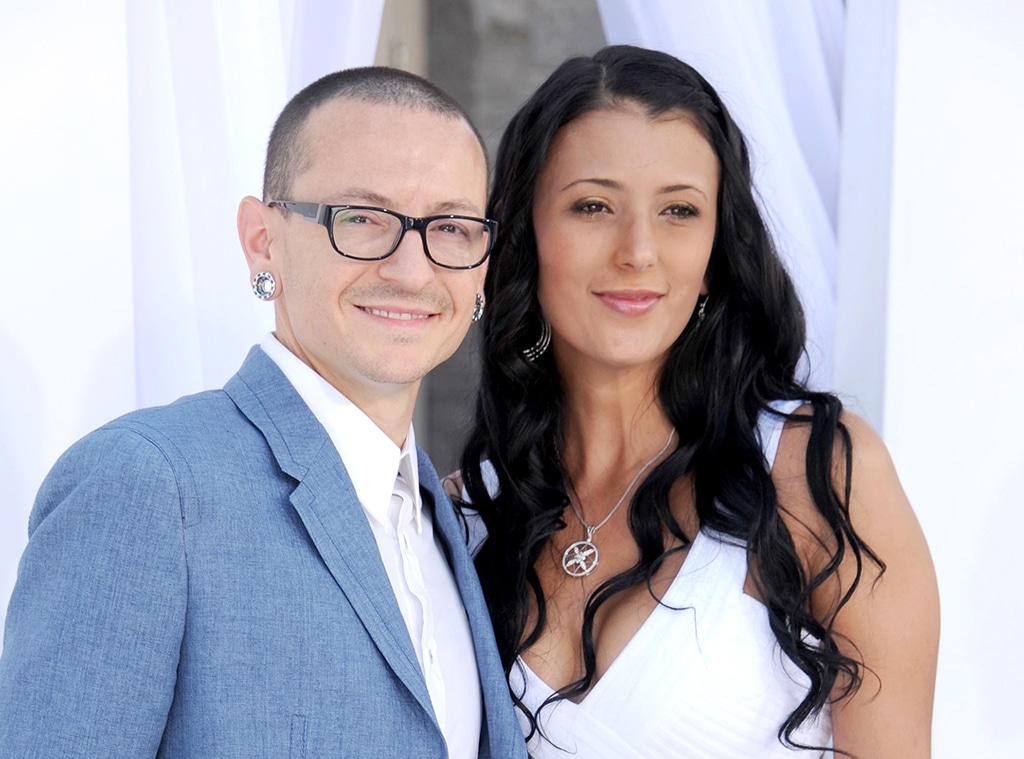 Gregg DeGuire/WireImage
In the end, Talinda Bennington's second marriage didn't work out.
E! News has learned the widow of Chester Bennington filed for divorce from her second husband, Michael Friedman, on Jan. 26, according to the court docket.
She was married to the Linkin Park front man from 2005 until his death in 2017. In January 2020, Talinda got remarried to Michael, whom she called her "angel on Earth." He is an L.A. County firefighter, according to The Daily Mail.
Talinda, 44, announced their engagement in September 2019, writing, "I am here to tell you that you can find love after tragedy. That a death of a soulmate does not mean the death of you. My family, friends and my Linkin Park brothers welcome him to the family with open arms. I will continue to honor Chester and continue my life's mission to make his passing not in vein." 
They tied the knot three months later in Hawaii. Fans initially thought the pair got married on her wedding anniversary with Chester on New Year's. However, the former Playboy model later clarified her and Michael's ceremony took place on Jan. 4. 
"With joy and love I want to set something straight. ON JANUARY 4th, I wed a wonderful man, great friend, and son this weekend. We celebrated with all of our family and friends on the beautiful island of O'ahu," the mom wrote on Twitter. "The day we chose was a day of meaning, in many different ways."
Yet, it appears their marriage couldn't stand the test of quarantine, like that of numerous other celebrity couples.  
Talinda has three children with Chester: Tyler, 14, and Lily and Lila, 9.
They've continued to honor the musician after he died by suicide in 2017. On the second anniversary of his passing, Talinda shared with her followers, "I just want you to know that you're loved, you matter, and the world means something with you in it. And today let's make Chester proud, and take care of each other, because that's what he would want us to do."