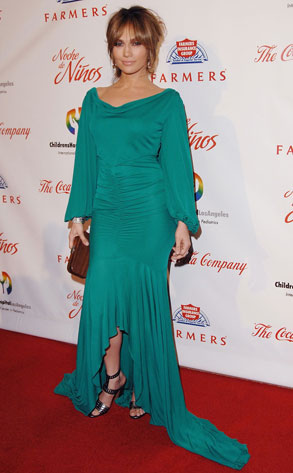 Jon Kopaloff/Getty Images
Jennifer Lopez will never forget the night she and husband Marc Anthony discovered a lump on daughter Emme's head. Emme and twin brother Max were only 3 weeks old at the time.
"We both got very nervous, very very nervous, and I just remember my heart sinking to my feet," Lopez recalled at last night's Noche de Niños gala benefit for Children's Hospital Los Angeles (CHLA). "I looked at [Marc] and I said, 'You know if anything happens, I'm not going to be OK, you know that, right?'"
Lopez and Anthony rushed Emme to Children's Hospital, where she underwent a battery of tests, including an MRI. "Luckily, in the end," Lopez said, "she turned out fine."
But it turned into something more for the hospital...